50 Years of University Challenge

Former Radio 4 Controller and now Master of St Peter's College Oxford, Mark Damazer, pays tribute to his favourite quiz in this episode of Archive on 4.

 
Hall of fame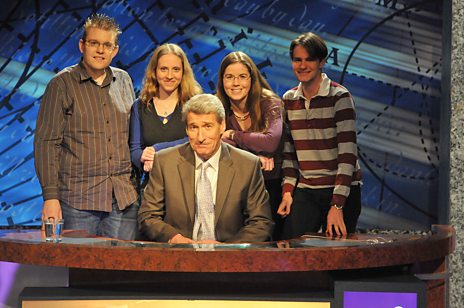 Discover the winners of University Challenge since 1963!
Viewer Challenge
"We must leave exactly on time - From now on, everything must function to perfection." Whose words were these, spoken to a station-master and quoted in 1939, part of the mythology that the trains always ran on time under Fascist dictatorshipd?