50 Years of University Challenge

Former Radio 4 Controller and now Master of St Peter's College Oxford, Mark Damazer, pays tribute to his favourite quiz in this episode of Archive on 4.

 
Hall of fame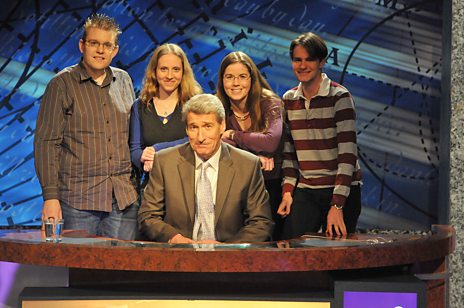 Discover the winners of University Challenge since 1963!
Viewer Challenge
If, in order of decreasing mass, 'Pallas' and 'Vesta' are second and third respectively, what comes first, making it the largest of the asteroids or minor planets?