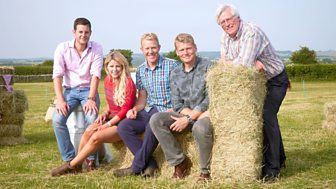 Countryfile
The people, places and stories making news in the British countryside.
Photo Competition 2014: Your Vote!
The Countryfile Photographic Competition has been a huge success, with more than 32 thousand photos being entered this year. But now we need your help to pick one overall winner…
The theme for this year's competition is "Animal Magic". The best twelve photographs of birds, bugs and beasts have now been chosen, by previous winners and the final judging panel, Bill Bailey, Charlotte Uhlenbroek and our own John Craven. They will make up the Countryfile Calendar for 2015, which we sell in aid of BBC Children In Need. Last year, with your help, we raised more than £1.4 million. But there can only be one overall winner – and that's where you come in!
You can vote for your favourite from the 12 finalists either by phone or online. However you choose to vote, please ensure you read the terms and conditions first by clicking on the link below. There is a charge for voting by phone, but voting online is completely free.
To vote online you'll need to use the voting box on the right hand side of this page. If you don't already have a BBC ID, you will be asked to create one by entering your email and a password of your choice. Voting itself is simple. Just select the picture you like best and then click on the vote button.
To vote by phone simply pick the photograph you like best from the list below. Call the phone number that goes with the picture and your vote will be automatically counted. There is a charge for voting by phone. Calls will cost 10p from a BT landline, other operators may vary and calls from mobiles will cost considerably more.
The overall winner will be the photographer who gets the most votes when the totals from the online and phone votes are combined. They will get to choose from a range of the latest photography equipment to the value of £1000. The person who takes the judges' favourite photo will get to choose equipment to the value of £500. Both will be announced on the programme in October.
The online vote and the phone vote close at midnight on the 7th September. Please do not vote after that as your vote will not be counted and you may be charged.
Sunlit Sheep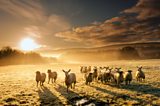 To vote for Sunlit Sheep by Luke Oyston call
09011 987601
Swan Sweethearts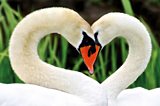 To vote for Swan Sweethearts by Diana Grant call
09011 987602
Linnets Aloft
To vote for Linnets Aloft by James Fisher call
09011 987603
Forget Me Not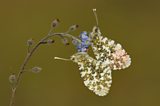 To vote for Forget Me Not by Craig Richardson call
09011 987604
Blackthorn Blackcap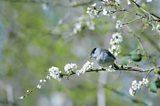 To vote for Blackthorn Blackcap by Michael Cunningham call
09011 987605
Fox Love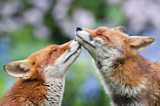 To vote for Fox Love by Lawrie Brailey call
09011 987606
Ruffled Feathers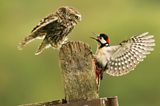 To vote for Ruffled Feathers by David Naylor call
09011 987607
Curious Cattle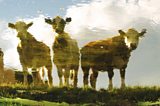 To vote for Curious Cattle by Susie Mulhern call
09011 987608
Harvest Mouse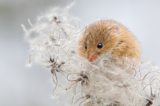 To vote for Harvest Mouse by Andrew McCarthy call
09011 987609
Piglets on Parade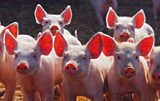 To vote for Piglets on Parade by David Smith call
09011 987610
Sand Surfers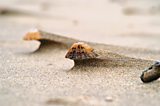 To vote for Sand Surfers by Andrew Gordon call
09011 987611
Hare in a Hurry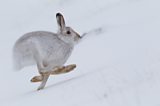 To vote for Hare in a Hurry by Robert Cross call
09011 987612
Sunday 31st August
Jules Hudson and Ellie Harrison are exploring Staffordshire. John Craven chairs the judging of the Countryfile Photographic Competition. And Adam Henson gives you a lesson in milking.
Find out more about this episode
Contact Countryfile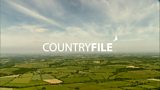 We would like to hear your thoughts on rural issues and the programme itself, as well as any ideas for stories you might have. Countryfile does get a large number of emails every week, so we are not able to reply to all of them. However we do read them all and really appreciate the time you have taken to write them.
You can contact Countryfile via our email address:
countryfile@bbc.co.uk
.
Countryfile Photographic Competition Vote
Please vote for your favourite from the following 12 photographs.
Loading...

RUN BY THE BBC AND PARTNERS
TUE 2 SEP

The Highland Council

TUE 2 SEP

Prior Park Landscape Garden - National Trust

TUE 2 SEP

Cotehele - National Trust