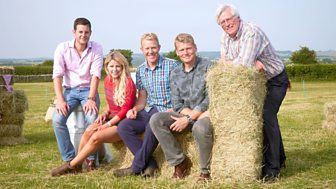 Countryfile
The people, places and stories making news in the British countryside.
Sunday 3rd August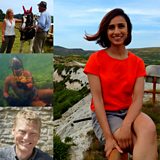 Matt Baker joins a forager and a freediver as he scours the coast of Cornwall on the hunt for a free food supper.  Anita Rani makes an explosive entrance in her first Countryfile as she blasts 26,000 tonnes of rock in the world's biggest china clay quarry. Helen Skelton tells the story of the gardeners from Heligan who went to France to fight in World War I, most of whom didn't come back. Adam Henson is like a big kid with a new toy when he takes the keys of a massive new combine harvester. James Wong is on the trail of the native bluebell and Tom Heap investigates whether Deputy Prime Minister Nick Clegg's plans to bring back garden cities could have a detrimental impact on our countryside.
John Craven's 25th anniversary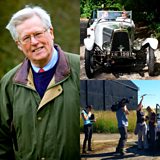 Countryfile takes a trip down memory lane with our legendary presenter John Craven as he celebrates 25 years on the show. To mark this quarter of a century, he'll be guest editor and decide exactly what goes into this special programme. John meets fellow presenter and good friend Adam Henson on his farm to reminisce. Tom Heap looks back at John's first investigation about organic farming and reveals brand-new research on organic food. Ellie Harrison explores the highs and lows of endangered species in the UK, a cause close to John's heart. And Matt Baker does what John loves best; taking a drive in the beautiful British countryside in a classic sports car.
Find out more about John Craven's 25th anniversary episode
Contact Countryfile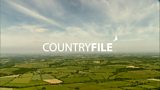 We would like to hear your thoughts on rural issues and the programme itself, as well as any ideas for stories you might have. Countryfile does get a large number of emails every week, so we are not able to reply to all of them. However we do read them all and really appreciate the time you have taken to write them.
You can contact Countryfile via our email address:
countryfile@bbc.co.uk
.
RUN BY THE BBC AND PARTNERS
SAT 2 AUG

Ewelme Watercress Beds Local Nature Reserve

SAT 2 AUG

Weald and Downland Open Air Museum

SAT 2 AUG

Weald and Downland Open Air Museum