Countryfile
The people, places and stories making news in the British countryside.
Contact Countryfile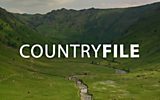 We would like to hear your thoughts on rural issues and the programme itself, as well as any ideas for stories you might have. Countryfile does get a large number of emails every week, so we are not able to reply to all of them. However we do read them all and really appreciate the time you have taken to write them.
You can contact Countryfile via our email address:
countryfile@bbc.co.uk
.
The Countryfile Farming Hero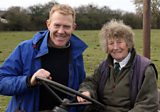 The winner of this year's Countryfile Farming Hero Award is 82 year old farmer Joan Bomford. Joan has always been at the heart of the local community in Worcestershire. As well as running a beef farm and a riding school she raises money for charities and has brought up four children. The past year has been very difficult for Joan, after the death of her husband of sixty years and losing her brother in a tragic accident. Our judges were hugely impressed by Joan's role in the local community and by the way that Joan still soldiers on with her passion for farming and has no intention of retiring just yet!
Wild flower seeds

The offer of free wild flower seeds from Kew Gardens has now closed. Thank you to everyone who applied for them. Kew hopes to send out all of the 250,000 Grow Wild packets by the beginning of May. We're sorry if you were unsuccessful this year, however if you are lucky enough to receive some free seeds then please don't forget to sow them!
SAT 30 MAY

Staffordshire Wildlife Trust

SAT 30 MAY

Aldershot Senior Ski Club

SAT 30 MAY

Circo Kernow