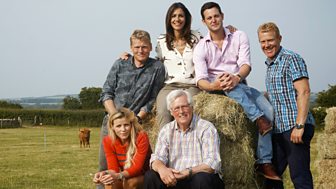 Countryfile
The people, places and stories making news in the British countryside.
Sky lanterns - your views
Tom Heap recently explored the debate around the release of sky lanterns and we wanted to hear your views on the issue.  In the UK we let off between three and six million of them every year.  They can look beautiful but they have been blamed for sparking large fires and causing the deaths of farm animals, which has led to calls for them to be outlawed.  We asked for your thoughts and, of the people who responded, 5,308 were in favour of a ban while 251 were against it.  Here is a selection of your opinions: 
We regularly have to clear up and retrieve these lanterns from our pastures, silage fields and maize fields. Due to our local police, who are quick to advise us if lanterns have been seen in the sky, we have luckily not had any deaths due to swallowing the metal parts.  Perhaps if the public saw what happens to an animal who swallows one, the suffering etc, the general public may refrain from letting them off.   Rosie, Dorset
There should be no question as to whether they should be allowed or not - there needs to be an outright ban (as responsible countries such as Denmark have already done).  Very pleased to see Glastonbury Festival take a very responsible attitude to this – as a steward at the festival we had to keep a look out and report use of them.  Ruth, Somerset.
I vote NOT to ban them. They should be made without metal and when "dead" ie no flame, then the material that's left should be made of something that cools very quickly. Too many things have been banned in this country, too much of our freedom taken from us, too many rules and regs already, foisted on us by the do gooders.  Nigel, via email
My daughter died five years ago aged 24.  On the evening after her funeral 100 of us let off 100 sky lanterns in her memory. The sight of those lanterns rising up in the night sky over our local lake and the hush of 100 people watching will remain with me forever. Every year after on her birthday and anniversary we let off a sky lantern in her memory. For me the sky lantern rising up in the night sky represents my thoughts and memories of my daughter. A balloon just does not count.  Vicky, via email
I believe these lanterns should be banned. In the Stourbridge area of the West Midlands a serious fire was caused by one of these abominations last year. Do we have to wait for someone to be killed by a fire caused by a lantern before something is done about them?  Jennie, via email
I farm near Bicester and have had problems in the past from these flying menaces landing in my fields and getting caught up in haylage. They should have been banned many years ago but our politicians are too afraid of losing a few votes and as usual do not worry how it affects farmers and their livestock.  Richard, Bicester
Why not tether them in the same way that kites have a line for letting out and reeling in?  That way, a release of a small number of lanterns in still conditions could be controlled.  It would be extremely difficult to enforce legislation banning lanterns.  Likewise, legislation designed to restrict their use would be impossible to police.  Michael, Cornwall.
A couple of years ago the workers at the farm and estate adjacent to my home tried to prevent a wedding reception party from letting lanterns off at their celebration as the venue is set amongst acres of extremely dry fields.  The lantern lighters could not see how a small flame could start a large fire. Perhaps if more people were educated in basic fire prevention they would see sense.  SM, via email
I have found dead birds caught up in sky lanterns and removed them from the throats of two of my cows. They look beautiful in the sky but much less attractive when they cause the death or injury of wildlife or livestock.  Nicole, West Dorset
We own around 50 acres of mostly woodland and have had dozens of lanterns landing in our trees and undergrowth as well as in our fields.  It is next to impossible to remove the debris from the canopy of the trees so we have to put up with unsightly rubbish dangling from branches until they come down by themselves (which they seldom do) or have to get someone in to help remove them – which costs money.  Glen, via email
There should NOT be a ban on Sky Lanterns.  When used correctly they extinguish before gliding down to earth and do not pose any fire hazard.  As for the wire aspect. Yes, that is terrible but some farmers must look around their own boundaries and take a look at the rusty old wire in their own hedgerows!  Don't try and make a ban on something when it's the minority of irresponsible users which cause problems.  John, via email
I feel most strongly that there should be a total ban on sky lanterns. Last autumn I had one land on my head and shoulders while in my garden. If that could happen to me it could happen to anyone. It could also happen to babies in prams, thatched roofs, dry grassland and farmland, etc, etc, miles away from the launch site. I consider the use of those things to be a totally irresponsible act.  Melvyn, via email
I vote for sky lanterns to be BANNED.  My brother's furniture warehouse was burnt to the ground last year on November 5th after CCTV showed a sky lantern over his roof. He lost more than just his business.  People lost their jobs.  Carole, via email
I grew up on a farm and am fed up of living in a nanny state. It all comes down to understanding, respect, and a little adult supervision when appropriate.  Accidents will always happen. A lantern probably provides more good than bad.  Andrew, via email
Contact Countryfile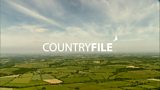 We would like to hear your thoughts on rural issues and the programme itself, as well as any ideas for stories you might have. Countryfile does get a large number of emails every week, so we are not able to reply to all of them. However we do read them all and really appreciate the time you have taken to write them.
You can contact Countryfile via our email address:
countryfile@bbc.co.uk
.
RUN BY THE BBC AND PARTNERS
WED 12 MAR

RSPB

WED 12 MAR

Wiltshire Wildlife Trust

WED 12 MAR

Inland Waterways Association