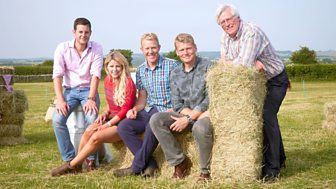 Countryfile
The people, places and stories making news in the British countryside.
Wild flower seeds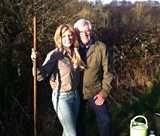 Thank you to everyone who applied for the wild flower seed packs. We had a huge demand for the packs and all 230,000 have now been allocated. Sorry if you were not able to get a free pack yourself, but if you still want to grow wild flowers you should be able to buy similar packets of seeds at your local garden centre.  
Contact Countryfile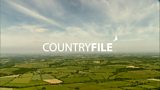 We would like to hear your thoughts on rural issues and the programme itself, as well as any ideas for stories you might have. Countryfile does get a large number of emails every week, so we are not able to reply to all of them. However we do read them all and really appreciate the time you have taken to write them.
You can contact Countryfile via our email address:
countryfile@bbc.co.uk
.
RUN BY THE BBC AND PARTNERS
WED 23 APR

Upton Warren Outdoor Education Centre

WED 23 APR

Leeds City Council Parks and Countryside

WED 23 APR

Colby Woodland Garden - National Trust