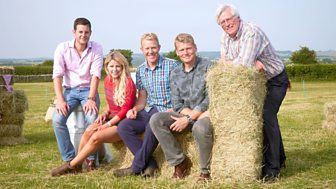 Countryfile
The people, places and stories making news in the British countryside.
Sunday 28th Sept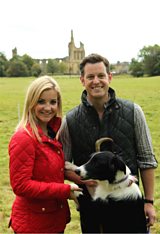 Matt Baker and Helen Skelton are in North Yorkshire for the legendary One Man and His Dog competition where teams from England, Ireland, Scotland and Wales compete to take home the title. Helen explores the farming history of Byland Abbey and visits a nearby Abbey at Ampleforth, which has turned its hand to cider-making. Helen also learns to make natural dyes from plants found in a local woodland.
Find out more about this episode 
Contact Countryfile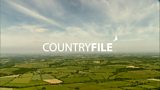 We would like to hear your thoughts on rural issues and the programme itself, as well as any ideas for stories you might have. Countryfile does get a large number of emails every week, so we are not able to reply to all of them. However we do read them all and really appreciate the time you have taken to write them.
You can contact Countryfile via our email address:
countryfile@bbc.co.uk
.
RUN BY THE BBC AND PARTNERS
THU 2 OCT

Eden Project

THU 2 OCT

Hinton Ampner - National Trust

FRI 3 OCT

Ham House and Garden - National Trust