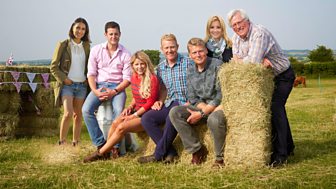 Countryfile
The people, places and stories making news in the British countryside.
Enter the Countryfile Photo Competition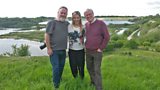 The Countryfile Photographic Competition is now open!
The theme of this year's contest is 'Colours of the Countryside' and we want your pictures of the vibrant and varied hues of the British landscape and its inhabitants. The best twelve will then make up the Countryfile Calendar 2016, which we'll sell in aid of BBC Children in Need. 
How to enter the competition
Once you have your 'Colours of the Countryside' pictures, write your name, address and a daytime and evening phone number on the back of each photo with a note of where it was taken. You can enter up to three photographs per person. 
Send your entries to: 
Countryfile Photographic Competition
BBC Bristol
Whiteladies Road
Bristol
BS8 2LR
The competition closes at midnight on Friday the 24th July. Please ensure you read the full terms and conditions before entering. 
The theme 'Colours of the Countryside' is open to the interpretation of the photographer. But entries must feature either wild or farm animals, preferably in a rural setting or landscape photographs of the British Isles. Pictures of pets are not eligible for the competition - nor are zoo animals. Any images of British wildlife in captivity must be declared as such.
The competition isn't open to professionals and, because we want something original, entries must not have won other national competitions. Each entrant can send in up to three photos, which must be taken in the UK – but they must be hard copies, not emailed or computer files. Unfortunately, entries cannot be returned.
Picking a winner
The competition will have one overall winner voted for by Countryfile viewers. Not only will their picture take pride of place on the cover of the calendar, they'll also get to choose photography equipment to the value of £1,000. The person who takes the judges' favourite photo will also select equipment to the value of £500. 
For this year's competition, returning to the judging fold, is comedian and bird-lover Bill Bailey who will be joined by children's wildlife presenter Naomi Wilkinson. Together with John Craven they will choose their favourite twelve pictures, before we let you decide which of them is the overall winner with a public vote.
BBC Get Creative tips on capturing the Colours of the Countryside
Secret Britain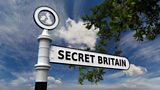 We are filming a brand new series of Secret Britain this summer and we need your help. We would like you to share with us your stories about the special and secret places in the UK, known and loved by you and your family.  The United Kingdom isn't very big and there are more than 64 million of us living here! It's a pretty crowded place. But if we take the road less travelled, there are still parts of our homeland that hardly anyone knows about - and just as importantly are full of personal, emotional and surprising stories.  Please get in touch and email us now at secretbritain@bbc.co.uk. We are looking forward to being amazed, intrigued and impatient to get to those parts of the UK that only you know about and hear why they mean so much to you.
Contact Countryfile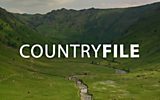 We would like to hear your thoughts on rural issues and the programme itself, as well as any ideas for stories you might have. Countryfile does get a large number of emails every week, so we are not able to reply to all of them. However we do read them all and really appreciate the time you have taken to write them.
You can contact Countryfile via our email address:
countryfile@bbc.co.uk
.
MON 6 JUL

Falcon Rowing and Canoe Club

MON 6 JUL

Babyballet Caterham, Warlingham and South Croydon

MON 6 JUL

Yorkshire Wildlife Trust