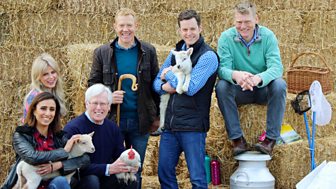 Countryfile
The people, places and stories making news in the British countryside.
Countryfile Calendar 2017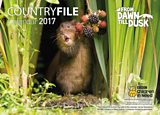 The winner of this year's Countryfile photographic competition is Berry Brunch, taken by Dean Mason. The winning photo takes pride of place on the front cover of the Countryfile 2017 calendar, in aid of BBC Children in Need. The theme for this year's competition was 'From Dawn Till Dusk'.  We had more than 21,000 entries, from which our judges John Craven, Deborah Meaden and Simon King chose the final 12 calendar images. They show our beautiful British countryside in all its guises, from the break of day to night fall.  
You can buy your calendar by clicking on the link below, or by calling the order line on 0330 333 4564. (Standard geographic charges from landlines and mobiles will apply)
To order by post send your name, address and cheque to:
BBC Countryfile Calendar,
PO Box 25,
Melton Mowbray,
LE13 1ZG.
Please make cheques payable to BBC Countryfile Calendar. 
The BBC Countryfile Calendar for 2017 costs £9.50 including FREE UK delivery. Postage outside the UK
will cost £2.75 per item.
Sheepwatch UK
It's estimated that every year thousands of farm animals are killed or injured by pet dogs. It's a particular problem at this time of year when pregnant ewes and newborn lambs are in the fields. Recently on Countryfile Tom met Terena Plowright, a shepherdess and dog trainer who has set up Sheepwatch UK to help reduce the number of attacks. She wants farmers to report all cases of dogs worrying sheep so that they can build up a picture of the true scale of the problem.
Find out more about Sheepwatch UK or report an incident
Contact Countryfile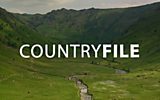 We would like to hear your thoughts on rural issues and the programme itself, as well as any ideas for stories you might have. Countryfile does get a large number of emails every week, so we are not able to reply to all of them. However we do read them all and really appreciate the time you have taken to write them.
You can contact Countryfile via our email address:
countryfile@bbc.co.uk
.