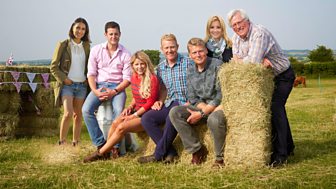 Countryfile
The people, places and stories making news in the British countryside.
The Countryfile Photographic Competition
The Countryfile Photographic Competition is now closed for entries. Thank you to everyone who submitted pictures. There are tens of thousands of photographs and we are now busy sorting and boxing them ready for the judging.
The judges will pick twelve photographs – one for each month of the Countryfile Calendar 2016, which we will sell in aid on BBC Children in Need.
The finalists will be announced in the programme on August 31st.  Then you'll have a chance to vote for your favourite. The overall winner will grace the cover of the calendar, which goes on sale in October.  
Contact Countryfile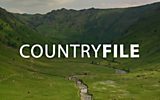 We would like to hear your thoughts on rural issues and the programme itself, as well as any ideas for stories you might have. Countryfile does get a large number of emails every week, so we are not able to reply to all of them. However we do read them all and really appreciate the time you have taken to write them.
You can contact Countryfile via our email address:
countryfile@bbc.co.uk
.