Countryfile
The people, places and stories making news in the British countryside.
Wild flower seeds

The offer of free wild flower seeds from Kew Gardens has now closed. Thank you to everyone who applied for them. Kew hopes to send out all of the 250,000 Grow Wild packets by the beginning of May. We're sorry if you were unsuccessful this year, however if you are lucky enough to receive some free seeds then please don't forget to sow them!
Countryfile's Farming Heroes Award 2015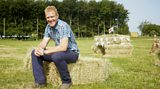 Thank you to everyone who sent us a suggestion for Countryfile's Farming Heroes Award 2015. The award is for a farmer or farming family who's gone the extra mile – someone who will make us all proud. The judges, including Countryfile's own farming treasure Adam Henson, have now picked their three finalists and will visit each of them on the programme during April. 
The winner will be announced at an awards ceremony at the Bristol Food Connections festival at the end of the month, as part of the 2015 BBC Food and Farming Awards.
Thank you again for taking part – we've had some truly inspiring and moving suggestions.
Contact Countryfile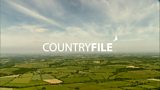 We would like to hear your thoughts on rural issues and the programme itself, as well as any ideas for stories you might have. Countryfile does get a large number of emails every week, so we are not able to reply to all of them. However we do read them all and really appreciate the time you have taken to write them.
You can contact Countryfile via our email address:
countryfile@bbc.co.uk
.
MON 6 JUL

Yorkshire Wildlife Trust