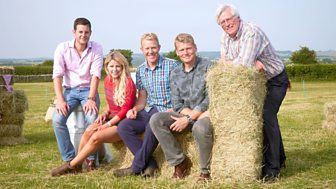 Countryfile
The people, places and stories making news in the British countryside.
John Craven's 25th anniversary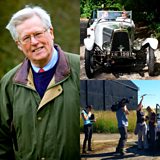 Countryfile takes a trip down memory lane with our legendary presenter John Craven as he celebrates 25 years on the show. To mark this quarter of a century, he'll be guest editor and decide exactly what goes into this special programme. John meets fellow presenter and good friend Adam Henson on his farm to reminisce. Tom Heap looks back at John's first investigation about organic farming and reveals brand-new research on organic food. Ellie Harrison explores the highs and lows of endangered species in the UK, a cause close to John's heart. And Matt Baker does what John loves best; taking a drive in the beautiful British countryside in a classic sports car.
Find out more about John Craven's 25th anniversary episode
Contact Countryfile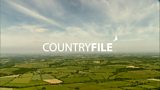 We would like to hear your thoughts on rural issues and the programme itself, as well as any ideas for stories you might have. Countryfile does get a large number of emails every week, so we are not able to reply to all of them. However we do read them all and really appreciate the time you have taken to write them.
You can contact Countryfile via our email address:
countryfile@bbc.co.uk
.
RUN BY THE BBC AND PARTNERS
TUE 29 JUL

Tameside Countryside Service

WED 30 JUL

The Highland Council

WED 30 JUL

Inland Waterways Association