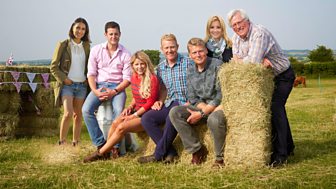 Countryfile
The people, places and stories making news in the British countryside.
Countryfile's Farming Heroes Award 2016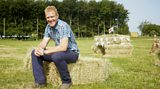 The nominations for this year's Countryfile Farming Heroes award have now closed. Thank you to everyone who took the time to nominate a hero. Adam Henson and his fellow judge Charlotte Smith will reveal their favourite nominees on the programme in April. The overall winner will be announced in May. 
Get your Countryfile Calendar for 2016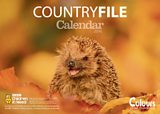 Featuring the 12 finalists from our annual photographic competition, the Countryfile Calendar for 2016 is full of vibrant and beautiful pictures of the British countryside and the life that lives there. Its theme is "Colours of the Countryside". The calendar costs £9.50 including free UK delivery and at least £4 from every one we sell will be donated to BBC Children in Need. The 2015 calendar raised more than £1.5 million for the charity and with your help we can give even more in 2016.
There are a number of ways to buy one:
ONLINE: You can order directly from the Hallmark website: www.hcscalendar.co.uk
PHONE:  Call the order line on 0330 333 4564. Standard geographic charges from landlines and mobiles will apply.
POST: Send your name, address and cheque for £9.50 to…
BBC Countryfile Calendar,
PO Box 25,
Melton Mowbray,
LE13 1ZG.
Please make cheques payable to "BBC Countryfile Calendar".
STORES: The calendar is also available from selected branches of WHSmith while stocks last.
Contact Countryfile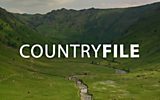 We would like to hear your thoughts on rural issues and the programme itself, as well as any ideas for stories you might have. Countryfile does get a large number of emails every week, so we are not able to reply to all of them. However we do read them all and really appreciate the time you have taken to write them.
You can contact Countryfile via our email address:
countryfile@bbc.co.uk
.