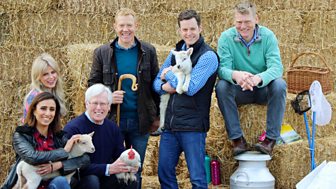 Countryfile
The people, places and stories making news in the British countryside.
Capture 'From Dawn Till Dusk'!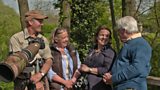 Thank you for all your entries. The Countryfile Photographic competition is now  closed for entries. 
The theme of this year's contest is 'From Dawn Till Dusk' showing the British landscape, its wildlife and its inhabitants, captured at dawn, at dusk, and all hours in between. The best twelve photographs will make up the Countryfile Calendar for 2017, which we'll sell in aid of BBC Children in Need.
Once again John Craven will be chairing the judging panel which this year includes Deborah Meaden from Dragon's Den, comedian Rhona Cameron, and wildlife cameraman Simon King.  They'll be helping John choose their favourite 12 photographs before we let you decide which of them is the overall winner. The final twelve will be revealed on Sunday 28th August when you will be able to vote for your favourite.
Sheepwatch UK
It's estimated that every year thousands of farm animals are killed or injured by pet dogs. It's a particular problem at this time of year when pregnant ewes and newborn lambs are in the fields. Recently on Countryfile Tom met Terena Plowright, a shepherdess and dog trainer who has set up Sheepwatch UK to help reduce the number of attacks. She wants farmers to report all cases of dogs worrying sheep so that they can build up a picture of the true scale of the problem.
Find out more about Sheepwatch UK or report an incident
Contact Countryfile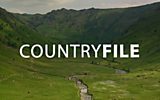 We would like to hear your thoughts on rural issues and the programme itself, as well as any ideas for stories you might have. Countryfile does get a large number of emails every week, so we are not able to reply to all of them. However we do read them all and really appreciate the time you have taken to write them.
You can contact Countryfile via our email address:
countryfile@bbc.co.uk
.