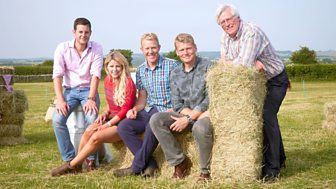 Countryfile
The people, places and stories making news in the British countryside.
Sunday 17th August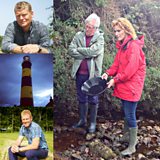 Earlier this year we asked for your suggestions for filming locations. As a result, John Craven and Shauna Lowry head for the Sperrin Mountains in Northern Ireland. Shauna learns about the birthplace of the great poet Seamus Heaney and takes us on a tour of her old stomping grounds around Strangford Lough. She then joins John to pan for gold on the pretty Ballinderry River. John learns about the unique relationship between one of our most endangered species and fish found only in Northern Ireland. James Wong finds out what you've been doing to put more wild flowers back into our landscape. Adam Henson's joined by Dr James Logan as they explore the creepy crawly world of ticks. Tom Heap asks whether 21st Century garden cities really can provide a perfect blend of town and country.
Contact Countryfile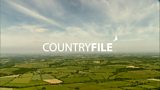 We would like to hear your thoughts on rural issues and the programme itself, as well as any ideas for stories you might have. Countryfile does get a large number of emails every week, so we are not able to reply to all of them. However we do read them all and really appreciate the time you have taken to write them.
You can contact Countryfile via our email address:
countryfile@bbc.co.uk
.
RUN BY THE BBC AND PARTNERS
FRI 22 AUG

Arnos Vale Cemetery Trust

FRI 22 AUG

Epping Forest Information Centre

SAT 23 AUG

Clumber Park - National Trust