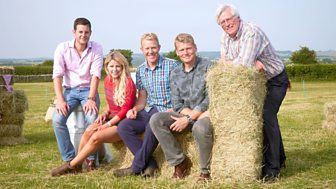 Countryfile
The people, places and stories making news in the British countryside.
On TV
Sunday 19:00
BBC One except Scotland, Scotland HD & BBC Two Scotland only
All upcoming (2 new and 2 repeats)
Sunday 14th Sept
Jules Hudson and Anita Rani are exploring Norfolk. Charlotte Smith investigates mobile phone coverage in the countryside. Helen Skelton and Shauna Lowry meet the teams from Scotland and Wales who will be competing in this year's One Man and His Dog competition.
Find out more about this episode
Contact Countryfile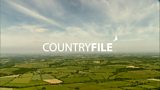 We would like to hear your thoughts on rural issues and the programme itself, as well as any ideas for stories you might have. Countryfile does get a large number of emails every week, so we are not able to reply to all of them. However we do read them all and really appreciate the time you have taken to write them.
You can contact Countryfile via our email address:
countryfile@bbc.co.uk
.
Countryfile Photographic Competition Vote
RUN BY THE BBC AND PARTNERS
WED 17 SEP

Ewelme Watercress Beds Local Nature Reserve

WED 17 SEP

Cumbria Wildlife Trust

WED 17 SEP

Durham Cathedral