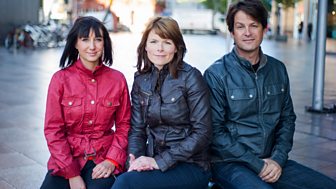 X-Ray
The Welsh consumer show fighting for YOUR rights. With Lucy and Rhodri Owen and Rachel Treadaway-Williams.
Claims company complaint
Rachel investigates a claims management company which says it can clear credit card debts and get money back for mis-sold mortgages. 
She speaks to customers who lost thousands to the Swansea firm and confronts the boss whose company made the cold calls. 
Cost savings on car hire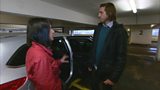 X-Ray takes a look at ways to save money when hiring a car on holiday. 
Lucy Owen speaks to travel writer Tom Anderson who has some useful tips about fuel agreements, sat navs, car seats and insurance.
Royal Mail who dunnit?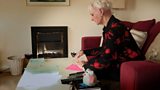 Is posting money to relatives safe? One family lost £50 when cash sent as a present failed to arrive. 
X-Ray tracks the missing money and asks whether there's a right way to send cash or valuables in the post.