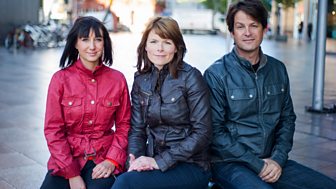 X-Ray
The Welsh consumer show fighting for YOUR rights. With Lucy and Rhodri Owen and Rachel Treadaway-Williams.
On iPlayer
This programme will be available shortly after broadcast
On TV
Monday 19:30
BBC One Wales, Wales HD only
All upcoming (1 new)
Green Deal street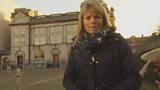 Five people from a street in the Swansea Valley were leafleted by a company which told them they could get free external wall insulation under the Green Deal.
But once they'd handed over the cash, the work was never done. Rachel Treadaway-Williams investigates.
Looking & shopping smart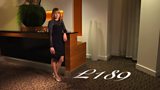 Imagine buying a new outfit for your office Christmas party - only to discover a colleague is wearing exactly same dress, shoes and bag. And then you discover that she paid less!
X-Ray's Lucy Owen and Rachel Treadway-Williams find out how much you can save just by shopping around.