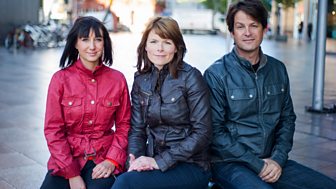 X-Ray
The Welsh consumer show fighting for YOUR rights. With Lucy and Rhodri Owen and Rachel Treadaway-Williams.
On iPlayer
This programme is not currently available on BBC iPlayer
On TV
Monday 19:30
BBC One Wales, Wales HD only
All upcoming (1 new)
Clear Energy UK Ltd get confronted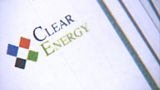 Rachel confronts the director of a Swansea based energy company that don't come up with the goods.
Clear Energy UK Ltd say they offer sustainable ways to cut energy costs and slash bills.
Read more on this week's stories.
Flight fiasco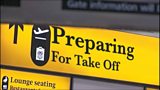 A couple from Ogmore-by-Sea fight a £467 admin fee for a spelling error on their grandson's flight ticket to Oz.
Ray and Sandra Hartill who booked their Emirates flight through Thomas Cook were asked to pay the extra cost to remove a 'U' in their grandsons surname.
Read more on this week's stories
Saving the pennies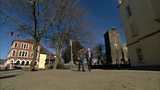 X-Ray set up their very own budgeting advice stand in the middle of Llanelli.
Our expert from Citizens Advice gives out tips on how to spend wisely and save the pennies.
Read more on this week's stories.