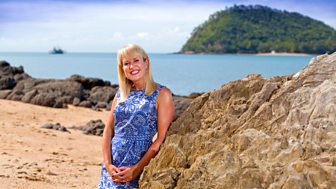 Wanted Down Under
Series in which British families are given a look at life in Australia and New Zealand ahead of possible migration.
On TV
There are no upcoming broadcasts of this programme
Last on
Find out if making the move thousands of miles away is really the right decision.

Find out when it all began in this iWonder Timeline.
Wanted Down Under on Facebook