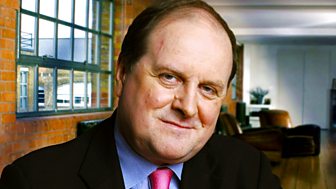 Bookclub
Led by James Naughtie, a group of readers talk to acclaimed authors about their best-known novels
On radio
There are no upcoming broadcasts of this programme
Last on
Sun 4 Oct 2015 16:00
BBC Radio 4
Featuring a trip to Sussex and an automatic cow-milking machine.
Come to a recording!
Scroll down for future authors.  We'd love to have you along, but you must be willing to contribute. Don't forget to give us your email address and a phone number, which we'll hold confidentially, and we'll contact you with more details.
Kamila Shamsie - Burnt Shadows
Tuesday 17 November 17.40pm
BBC Broadcasting House London W1A 1AA
Contact us at bookclub@bbc.co.uk
Future Bookclub editions
READ ALONG with us:
Sunday 1 November (4pm) and Thursday 5 November (3.30pm)
The City & the City by China Miéville 
Sunday 6 December (4pm) and Thursday 10 December (3.30pm) 
Transatlantic by Colum McCann 
Sunday 3 January (4pm) and Thursday 7 January (3.30pm)
The Narrow Road to the Deep North by Richard Flanagan
Please note these programmes are already recorded