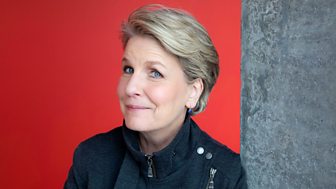 The News Quiz
Topical panel quiz show, taking its questions from the week's news stories
On demand
This programme is not currently available on BBC iPlayer Radio
On radio
There are no upcoming broadcasts of this programme
Last on
Sat 27 Jun 2015 12:30
BBC Radio 4
After nine years in the chair, watch Sandi Toksvig host the News Quiz for the final time

Lyndsay Fenner, producer of The News Quiz describes her role in creating a weekly show.

In late 2011, we followed 'team News Quiz' to find out how the long-running show is made.
Panellists
Present panellists include Jeremy Hardy, Andy Hamilton, Fred MacAulay, Francis Wheen, Sue Perkins, Phill Jupitus, Miles Jupp and Susan Calman.
Former panellists and chairman, now sadly missed include Alan Coren, Barry Took, Linda Smith and Harry Thompson.