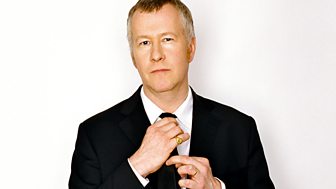 Front Row
Live magazine programme on the worlds of arts, literature, film, media and music
Mark Lawson meets the people who have made headlines in arts and entertainment.

Presenters Mark Lawson and John Wilson reveal their favourite cultural works.

Alan Bennett, in conversation with Mark Lawson, reflects on his recent work for the stage.

John Wilson assesses David Bowie's music and influence in the light of a new album.