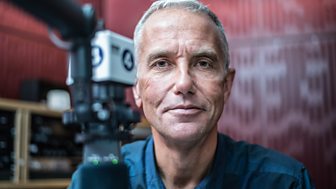 PM
Afternoon news and current affairs programme, reporting on breaking stories and summing up the day's headlines
The only surviving member of the Nuremberg War Crimes Tribunal prosecuting team.

Peter Donaldson, the voice of Radio 4, remembered by announcer colleagues.

Emma Jane Kirby meets some of Britain's child migrants ahead of a new exhibition.

PM asked a panel of experts to answer key questions on migration.

Anne and Colin Cleave want answers about the murder of their sister Elsie, 50 years ago.

You may have a lot of questions on your mind about the group Islamic State...

Our guide to things that are altogether better when you're standing.