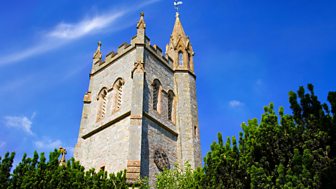 Sunday Worship
Radio 4's Sunday morning service
Sunday Worship series Inside Lent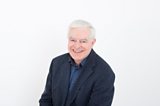 Lent: Inside Tempation (9th March)
From Lichfield Cathedral with preacher Bishop Stephen Oliver.
Bishop Stephen is former Chief Producer, Religious Programmes, at the BBC. He was Precentor of St Paul's Cathedral for the Millennium Celebrations and the Queen's Golden Jubilee, and was subsequently appointed Bishop of Stepney in London's East End until 2010. An award winning writer and broadcaster, his books include "Guiding Stars" and "Inside Grief", the latter about the death of his wife Hilary.
Lent: Inside doubt -16th March 2014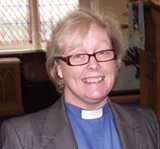 Lesley grew up in Co. Tyrone and was ordained as a Presbyterian minister in 1988. From 1992-1997, she was minister at Macrory Memorial Church in North Belfast and in 1998 also became minister at Fortwilliam Park. In 2005 the two congregations amalgamated.
Lesley is passionate about promoting cross community development in the area and she served as a member of the Eames-Bradley Consultative Group on the Past. She has also been Convener of the Presbyterian Church's influential Church and Government Committee.
Lent: Inside anger - 23rd March 2014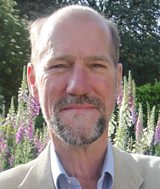 Martin Palmer is a theologian, author, broadcaster and environmentalist.
He is Secretary General of the Alliance of Religions and Conservation (ARC), a secular non-governmental organisation founded by His Royal Highness Prince Philip in 1995 to help faiths to develop environmental and conservation projects based on their own beliefs and practices. He is the author of more 20 than books on religious and environmental topics.
Lent: Inside love - 30th March 2014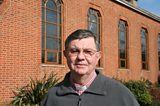 Fr Martin Ashcroft is the former Head of Religion at St George's College, Weybridge. Subsequent to that he was Head of St George's College Junior School from 1985 to 2003. At present he is the Chaplain at St George's College, the largest Roman Catholic co-ed independent school in England. He is also a member of the General Council of his Religious Order, the Congregation of Josephites, which specialises in the education and evangelisation of young people across Europe, Africa and California in the USA. His other interests include being a school Governor, coaching hockey and Southampton Football Club.
Lent: Inside fear - 6th April 2014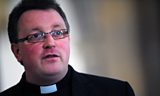 Canon Chris Chivers is Vicar of John Keble Church, Mill Hill and a Priest Vicar of Westminster Abbey. He was previously canon chancellor of Blackburn Cathedral where he pioneered Christian-Muslim dialogue, and has served as Precentor of Both Westminster Abbey and St George's Cathedral, Cape Town. A published composer and the author of several books, he is a regular presenter of Daily Service and the Act of Worship on BBC Radio 4 and the chair of The trustees of Us (formerly USPG) the leading Anglican mission and development agency.
Lent: Inside fear - 6th April 2014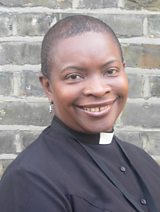 Prebendary Rose Hudson-Wilkin is the first black woman to be chaplain to Her Majesty the Queen and also to the Speaker of the House of Commons; she's also kept busy with her work in less rarefied surroundings - ministering to two churches in the east London borough of Hackney.
Born in Montego Bay, Jamaica, Rose Hudson-Wilkin coped with poverty and separation from her mother, but from the age of just 14 she had a sense that her future lay in faith.
She wasn't wrong and the combination of her belief and dynamism has taken her to as close to the top as The Church of England will currently allow.
Lent: Inside hope - 13th April 2014
Joe Aldred is an ecumenist, broadcaster, speaker and writer. He is responsible for Pentecostal and Multicultural Relations at Churches Together in England; and is director of Respect Enterprises Ltd. He has worked in various areas of broadcasting, faith, health and education and is Honorary Research Fellow of the University of Roehampton. Past roles include: pastor and regional bishop, director of the Centre for Black and White Christian Partnership, NHS Primary Care Trust Chairman, and chair of the Council of Black Led Churches.