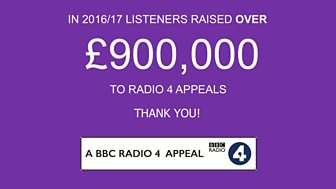 Radio 4 Appeal
A weekly programme highlighting the work of a charity and appealing for donations. The presenters give their time without payment.
See pictures and updates from some of the featured charities.

Find out how to apply to have your charity featured on the Radio 4 Appeal.
If you don't have a UK postcode, please donate directly through your chosen charity's website. Thank you.