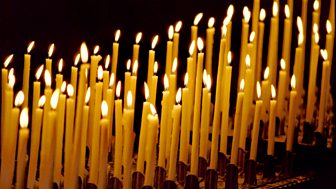 Prayer for the Day
Radio 4's daily prayer and reflection
Rabbi Jonathan Wittenberg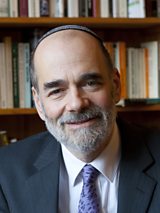 Jonathan Wittenberg was born in Glasgow to a German Jewish refugee family. After reading English at Cambridge and teacher training at Goldsmiths, he studied for the rabbinate at Leo Baeck College, London, and in Israel, following family tradition. He was appointed Rabbi of the New North London Masorti Synagogue in 1987 and Senior Rabbi of the Assembly of Masorti Synagogues UK in 2008. He is a President of the Council of Christians and Jews and a member of the Council of Imams and Rabbis. He is a co-founder of Eco-Synagogue and deeply engaged in environmental issues. He is closely involved in supporting refugees. Further interests include pastoral work, hospice care, and literature, especially poetry. He teaches and speaks widely, including on Radio 4's Prayer for the Day. His publications include The Eternal Journey: Meditations on the Jewish Year (2001); The Silence of Dark Water: An Inner Journey (2008); Walking with the Light (2013); My Dear Ones: One family and The Final Solution (2016) and most recently Things my dog has taught me – about being a better human.

Alison Murdoch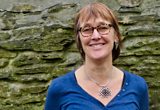 Alison Murdoch is a Tibetan Buddhist writer who lives in Somerset. She is the former director of Jamyang Buddhist Centre in London and co-author of the 16 Guidelines for a Happy Life programme and app. 
Pádraig Ó Tuama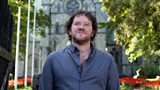 Pádraig Ó Tuama is a poet and a theologian.
Since 2014 he has led the Corrymeela Community, Ireland's oldest peace and reconciliation centre. 
Rev Dr Lesley Carroll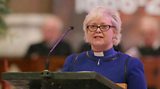 Rev. Dr. Lesley Carroll was ordained a Presbyterian minister in 1988 and for over 25 years worked as a minister in three congregations in North Belfast where her passion for social justice was strengthened by the people she met. She was a member of the Consultative Group on Dealing with the Past and at present is Deputy Chief Commissioner at the Equality Commission in Northern Ireland and the Voice of the Victim Manager at Victim Support NI.
Canon Simon Doogan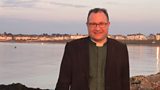 Originally from Portadown, Canon Simon Doogan was ordained a priest of the Church of Ireland in 1997. He served a curacy in Belfast before working for a time as Chaplain to the Bishop of Horsham in the Diocese of Chichester and then returned to Ireland as Rector of Agahalee in Co. Down. In he moved to St Columbanus' Church, Ballyholme in Bangor and is a member of the Chapter of the National Cathedral of St Patrick in Dublin.
Andrea Rea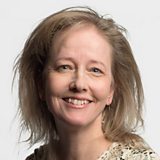 Andrea Rea is originally from Minneapolis and has lived and worked in Northern Ireland for a number of years. A musician, she plays viola and organ as well as one or two other instruments and has conducted the Belfast Bach Consort, performing one of his cantatas each month. She presents programmes of spiritual and classical music, has written a newspaper column and worked as an archivist.
Canon Noel Battye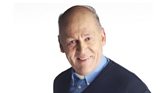 Originally from County Waterford, Noel Battye was ordained in the Church of Ireland in 1966. He was for five years chaplain at Pembroke College, Cambridge and then served as rector of two Belfast parishes, retiring, after 28 years at St Finnian's, Cregagh, in 2008   He is a regular contributor to many BBC religious programmes, and presents BBC Radio Ulster's flagship religious music programme
Sounds Sacred 
Rev Dr Bert Tosh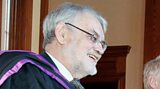 Rev Dr Bert Tosh is an Irish Presbyterian minister who served in congregations in Belfast, Donegal and Londonderry before joining the BBC in Northern Ireland as a Religious Broadcasting Producer in 1984. He retired three years ago but continues to do some freelance production and broadcasting
Sister Gemma Simmonds, CJ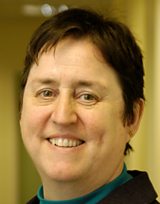 Gemma Simmonds is a Senior Lecturer in Pastoral and Social Studies and Theology at Heythrop College, University of London and a Sister of the Congregation of Jesus.  After a career in secondary teaching she worked as chaplain in the Universities of Cambridge and London. After her return from study and missionary work among women and street children in Brazil in 1992 she was a chaplaincy volunteer in Holloway Prison until its closure in June 2016.

Gemma is director of the Religious Life Institute at Heythrop and president of the Catholic Theological Association of Great Britain.  She is currently writing a book on Pope Francis' 'Revolution of Tenderness'. 

Rev. Dr. Craig Gardiner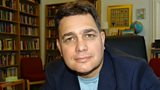 Craig Gardiner is originally from Northern Ireland but was ordained in Wales as a Baptist minister in 2003. He is a tutor at South Wales Baptist College, and an Honorary Lecturer in Theology at Cardiff University where he teaches Christian Doctrine, Worship and has a particular interest in Dietrich Bonhoeffer. He is a member of the Iona Community.
Anna Drew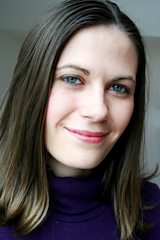 Anna Drew is the Director of Communications in the Diocese of Canterbury. Prior to that she worked as Lead Media Officer for the Methodist Church in Britain until 2015, specialising in crisis management and safeguarding. She studied Theology and Christian Spirituality with the University of London and more recently gained a diploma in PR. She writes and broadcasts on faith issues and is a trustee of the Sandford St Martin Trust, which awards excellence in religious broadcasting.

His Grace Bishop Angaelos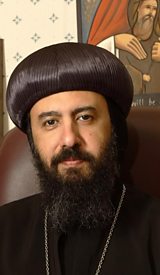 His Grace Bishop Angaelos, is General Bishop of the Coptic Orthodox Church in the United Kingdom, and is widely recognised for his extensive advocacy work. As a result he was conferred with the honour of Officer of the Most Excellent Order of the British Empire by Her Majesty The Queen, for 'Services to International Religious Freedom'. He has also been conferred with the Lambeth Cross for Ecumenism by the Archbishop of Canterbury, and the Coventry Cross of Nails for Reconciliation. With a pastoral ministry spanning two decades, Bishop Angaelos also specialises in youth ministry and travels extensively around the world to speak at youth conferences and conventions.
George Craig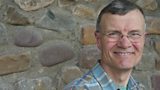 George Craig has been a Methodist Local Preacher since 1985.  He has a degree in Politics from Nottingham University and spent 37 years as a civil servant in London and Cardiff, latterly as Senior Director, Social Affairs for the Welsh Assembly Government.  He has spent his retirement trying to entertain his grandchildren, learning to play the mandolin and writing a book to help Christians survive Churches.
Andrew Graystone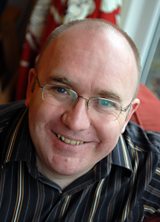 Andrew Graystone is a writer and researcher based in Manchester.  He is currently studying for a doctorate at Durham University, looking at the way that digital culture is changing our understanding of what it means to be a human being.  Andrew is a member of the Church of the Nazarene in Longsight, Manchester and chair of The Charnwood Trust, an educational charity based in the North West.
The Very Reverend John Chalmers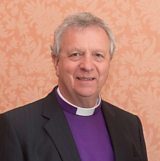 The Very Rev John Chalmers is Principal Clerk to the Church of Scotland's General Assembly; in 2014–2015 he served as Moderator. He was a Minister in West Dunbartonshire, and from 1986 to 1995 in the West End of Edinburgh. Before taking up the position of Principal Clerk in 2011 John served as Depute Secretary to the Board of Ministry and as the Church's Senior Pastoral Adviser.
Rev. Dr. Stephen Wigley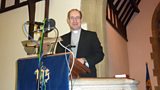 The Rev. Dr. Stephen Wigley is a Methodist minister and has been Chair of the Wales Synod of the Methodist Church since 2007, having studied at Oxford and Birmingham and then served in churches in Swansea, Aberystwyth and Cardiff. His interests are in historical and ecumenical theology and he has written books on Karl Barth and Hans Urs von Balthasar. 
Rania Hafez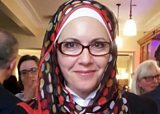 Rania Hafez is Senior Lecturer in Education & Community Studies at the University of Greenwich and Fellow of the Muslim Institute. Rania has researched and published on professionalism, cultural identity, and Islam and education. Her current research is on the intersectionality of British Muslim Identity. In 2008 Rania founded 'Muslim Women in Education' a professional network for educationalists and researchers. In addition to her academic work Rania is a regular political and cultural commentator whose media credits include the BBC, Levant TV, and the Islam Channel.
Latest publication 'Faith in the Academy' in Hudson, C. & Williams, J. (eds) (forthcoming) Why Academic Freedom Matters, Civitas
The Reverend Dr Kirsty Thorpe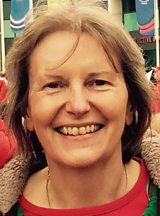 Kirsty Thorpe is a United Reformed Church minister, living and working in Wilmslow, Cheshire. After studying history at Oxford she worked first as a journalist, before training for ministry in Cardiff and London. She has a special interest in women's church history.
Sarah Joseph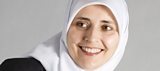 Sarah Joseph is Editor & CEO of emel media.. A powerful and popular public speaker, she has lectured on Islam globally for over 20 years. arah was awarded an OBE by the Queen in 2004 for her services to interfaith dialogue and the promotion of women's rights. She is listed as one of the 500 most influential Muslims in the world by Georgetown University and the Royal Jordanian Strategic Studies Centre.

Sarah's Facebook page, which has a large global following, declares her passion "to get people to recognise their shared humanity, and our common responsibility to this Earth."

The Reverend Clair Jaquiss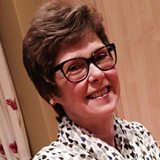 Clair Jaquiss worked for the BBC in radio from 1984.  She has produced programmes across BBC Radio 2, 3 and 4 and regularly presents the Daily Service and Prayer for the Day. 
She was ordained deacon in Chester Diocese in July 2008 and  has a degree in Theology from Cambridge.  She serves as assistant priest in the parish of All Saints with Ringway. 
Fr Eugene O'Neill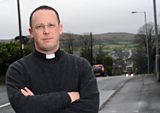 Fr Eugene O'Neill was educated at St Andrews, Queens University Belfast and St Patrick's College Maynooth.
Ordained in 1997 he has served in parishes in Ballymena, Belfast,  Newtownabbey and Killyleagh, Co. Down.
Since 2016, he has been Administrator in St Patrick's Church, Donegall Street, Belfast.

Canon Patrick Thomas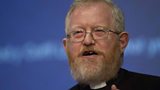 Dr Patrick Thomas is Vicar of Christ Church, Carmarthen, and Canon Chancellor of St Davids Cathedral. A graduate of Cambridge, Leeds and the University of Wales, he is the author of several books in English and Welsh and an honorary member of the Gorsedd of Bards. He serves on the Anglican Oriental Orthodox International Commission.
Shaykh Ibrahim Mogra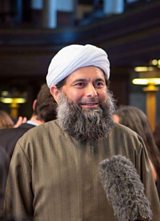 Shaykh Ibrahim Mogra serves as a scholar and imam in Leicester.  He is a member of the World faiths Advisory Group at the University of Leicester and is the Muslim chaplain to Canary Wharf in London.  He was elected to The Muslim Council of Britain in 2002. 
Shaykh Mogra has been trained in classical theology and the traditional sciences of Islam. He holds religious credentials from Dar al-`Ulum, Holcombe, U.K. as well as advanced theological qualifications from the Al-Azhar University in Cairo.
As a local community activist in Leicester and a national leader in the MCB, Shaykh Mogra has been at the forefront in deepening inter faith and community relations in the UK and around the world.  He has been an advisor on Islamic affairs to a range of UK government departments, ministries and agencies. And has also advised the Dutch and Australian governments on the training of imams and Muslim faith leaders.

The Rev Dr Alison Jack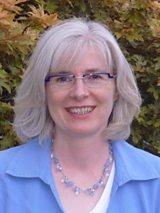 Alison Jack is a senior lecturer in Bible and Literature at the School of Divinity in the University of Edinburgh.
Her research interests are focused on the Bible in Scottish literature, and on the parable of the Prodigal Son in literary texts.
Alison has worked in parish ministry in Edinburgh, Stirling and the Carse of Gowrie and she is keen to promote the training of ministers and lay people, especially in the leading of worship.
The Rev Kate Bottley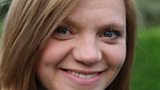 Originally from Sheffield, the Reverend Kate Bottley is a priest in North Nottinghamshire. Ordained in 2008, she is passionate about bringing stories of faith and belief to the widest audience possible. In 2012 Kate did a dance as part of a wedding flashmob which subsequently went viral, with over 7 million hits on YouTube; it was this that led to her being approached by Channel 4's BAFTA- and National Television Award-winning series show Gogglebox.  
In March 2016 Kate presented BBC One's flagship Easter documentary 'In the Footsteps of Judas'. She is also a frequent contributor to the 'Pause for Thought' feature on Chris Evans' Radio 2 Breakfast Show and BBC One's Songs of Praise and has written for a variety of newspapers and magazines including The Guardian, The Independent and Radio Times.

Canon Jenny Wigley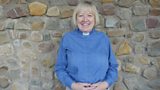 Canon Jenny Wigley is Rector of Radyr in the diocese of Llandaff.  She studied Theology at Bristol and Birmingham before training as a teacher. All Jenny's ministry has been in the Church in Wales. She has worked as a University Chaplain and in theological education, and served in parishes in Llangollen, Swansea, Aberystwyth and Cardiff.
The Rev Tim Hughes
Tim Hughes is the Priest-in-charge of a new church in the centre of Birmingham, called St. Luke's, Gas Street. A songwriter and musician, Tim has written many songs that are sung around the world in churches today. He has recorded a number of albums, the latest being 'Pocketful of Faith.' He is also the pioneer of Worship Central, a movement to train and equip musicians and songwriters through courses and events. The Worship Central Course is currently run in 110 different nations.
Gopinder Kaur Sagoo
Gopinder Kaur Sagoo is a British Sikh.  Raised in London, she now makes her home in Birmingham. She recently completed her doctoral studies in Education and participates in the ongoing development of faith-inspired civic engagement and education initiatives fostered by the Nishkam Civic Association and associated Nishkam School Trust.

Claire Campbell Smith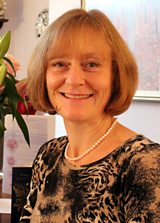 Claire Campbell Smith worked for many years as a Producer and Director for the BBC's Religion & Ethics and Classical Music departments.  She now teaches Academic Music at Chetham's School of Music in Manchester.

Bishop Libby Lane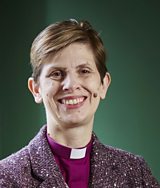 The Rt Revd Libby Lane became the Church of England's first woman bishop in January 2015. She serves as the Bishop of Stockport in the Diocese of Chester.
In the Diocese of Chester Bishop Libby currently serves as Chair of the Diocesan Board of Education, and as Chair of the Foxhill Retreat Centre. Bishop Libby is Vice-Chair of The Children's Society and the Chair of Cranmer Hall Committee of St John's College Durham, as well as serving the national Church on various committees.

Stephen Cherry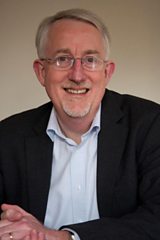 Stephen Cherry is Dean of Chapel at King's College, Cambridge; he is also a Fellow and the Director of Studies in Theology, Religion and The Philosophy of Religion.  He was previously Director of Ministry for the Diocese of Durham and a Canon Residentiary of Durham Cathedral and before that Rector of All Saints with Holy Trinity, Loughborough.
Stephen is the author of eight books of which Barefoot Disciple was the Archbishop of Canterbury's Lent book in 2011, Healing Agony: Reimagining Forgiveness was shortlisted for the Michael Ramsey Prize and the most recently published is The Dark Side of the Soul: An Insider's Guide to the Web of Sin (Bloomsbury 2016).  Stephen's next book is coming out in January, and is called God-Curious: Exploring Eternal Questions (Jessica Kingsley Publishers) .

Rev Dr Karen Smith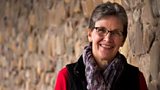 Karen Smith is Tutor in Church History and Christian Spirituality at South Wales Baptist College and Honorary Lecturer in the School of History, Archaeology and Religion, at Cardiff University. She is also the pastor of Orchard Place Baptist Church In Neath.
Leslie Griffiths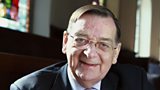 "I was born in Burry Port, Carmarthenshire and educated in the Copperworks Infants School, the Burry Port County Primary School and the Llanelli Grammar School for Boys.  Then I gained my BA (Wales), MA (Cambridge) and PhD (London).  I was ordained to the Methodist ministry in Haiti in January 1973. I have served in the following circuits: Cambridge, Petit Goave, Port-au-Prince, Reading, Cap Haitien, Wanstead and Woodford, The West London Mission, Finchley and Hendon, Wesley's Chapel. I was President of the Methodist Conference in 1994-1995. I am President of the UK Boys' Brigade and Chairman of the Trustees of the Central Foundation Schools of London. I received a Life Peerage (Lord Griffiths of Pembrey and Burry Port) in 2004."

Tony Macaulay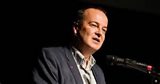 Tony Macaulay is a Northern Irish author, leadership consultant, peace-builder and, broadcaster. He has spent the past 30 years working to build peace and reconciliation at home and abroad, working with hundreds of youth and community groups to break down barriers of mistrust, hatred and division. He was written a trilogy of memoirs of growing up in Belfast during the Troubles.
Terry Waite CBE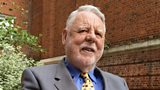 For most of his life Terry Waite has worked in the area of international affairs and had worked in most of the worlds conflict zones.  As a young man whilst living in Uganda he negotiated directly with the late General Amin for the release of hostages and as a member of the Archbishop of Canterbury's private staff was successful in aiding the freeing of hostages in Iran, Libya and Beirut. It was in Beirut that he was captured and spent almost five years in solitary confinement.  In the apartheid years he worked closely with Bishop Desmond Tutu and has continued his work for the disadvantaged in South Africa. He was a joint founder of Y-Care, an agency working for the development of young people throughout the world. He is Lifelong Patron of Emmaus for the homeless and a joint founder of Hostage UK shortly to become Hostage International.  He has written several books ranging from a serious account of his years in captivity to his latest book, a comic novel, The Voyage of the Golden Handshake.  He believes that it is vital that we retain our humour in the face of some of the grim realities of life and that laughter is therapeutic for all of us.  He is both an Anglican and a Member of the Society of Friends.
Photograph credit: Gemma Levine

Rev Mary Stallard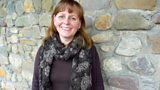 Mary Stallard is a priest in the Church in Wales  and currently works with young people. Mary is co-director of The St Giles' Centre for Religious Education and Faith Development in Wrexham. She also enjoys being Anglican Chaplain at St Joseph's Catholic and Anglican High School, the first shared faith high school in Wales.
Marie-Elsa Bragg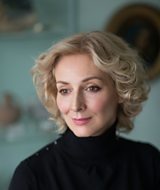 Marie-Elsa Bragg is half French, half Cumbrian and was brought up in London. She is a Priest in the diocese of London, an Ignatian spiritual director, a therapist and a Duty Chaplain of Westminster Abbey. She is also an author and her debut novel is called 'Towards Mellbreak.'
Canon Dr Sarah Rowland Jones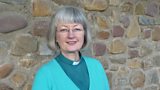 Sarah was a British Diplomat before ordination in the Church in Wales in 1999, and curacy in Wrexham. She subsequently worked as Research Advisor to Archbishops of Cape Town. She returned to Wales in 2013 to become priest-in-charge of Cardiff city centre's historic civic church of St John the Baptist. This has enabled her to pursue her interests in spirituality and public theology.
Chine McDonald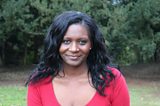 Chine McDonald is head of Christian influence & engagement at World Vision UK – an international children's charity and NGO. Prior to taking up her role at World Vision, she was director of communications at the Evangelical Alliance. She is the author of 'Am I Beautiful?' – a book exploring body image and faith among Christian women. Chine studied theology at Cambridge University before becoming a newspaper reporter. She's a trustee of the Church & Media Network and the Sophia Network, which equips women in leadership across the Church.
Rev David Bruce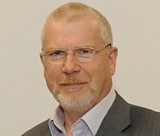 Rev David Bruce is a Presbyterian Minister who studied theology in Aberdeen before being ordained in 1984. After serving as a minister in Dublin, he worked with Scripture Union for 15 years, based in Belfast but travelling widely in the former Soviet states. Since 2007 he has been Secretary to the Council for Mission in Ireland of the Presbyterian Church. In his spare time he skippers a traditional boat with red sails. 
Richard Littledale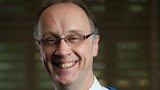 Richard has been a Baptist minister for the past 30 years, serving at churches in Hertfordshire, Surrey and Middlesex before moving to Newbury in West Berkshire. He has always had an interest in innovative communication, and writes books which aid discipleship and Christian living for adults and children as well as running a busy blog. 


Revd Prebendary Edward Mason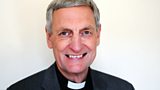 Edward began his professional career as musician and teacher followed by working for the Church of Uganda with the Church Mission Society as Education Adviser to Soroti Diocese.  Following ordination in 1991, Edward has served in inner-city, multi-cultural, and suburban contexts before taking up his current post as Rector of Bath Abbey.  He is also Chaplain to Her Majesty The Queen.
Tom Wright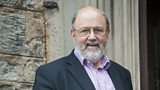 N. T. ('Tom') Wright is Research Professor of New Testament and Early Christianity at the University of St Andrews. He taught New Testament studies in Oxford, Cambridge and McGill Universities before becoming in turn Dean of Lichfield, Canon of Westminster and Bishop of Durham, returning to academic life at St Andrews in 2010. Prof Wright is the author of over 80 books and hundreds of articles, has broadcast regularly on radio and TV, and has lectured around the world including honorary professorships at the Harvard Divinity School, the Gregorian University in Rome, and the Hebrew University in Jerusalem. He holds honorary doctorates from twelve universities and was awarded the British Academy's Burkitt Medal for Biblical Studies in 2015.
The Revd Roger Hutchings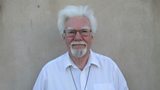 The Rev'd Roger Hutchings is a Methodist minister, who spent much of his working life in religious broadcasting, mainly with the BBC where he became Editor of Songs of Praise, and later with ITV, in charge of Morning Worship.
Sarah Bradley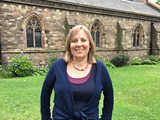 Sarah Bradley is Youth and Children's Minister at Holy Trinity Platt in South Manchester. Originally trained as a primary school teacher, she then moved into church youth ministry in Essex, before going to Bible college in North London, and then moving back to her roots in the North. She is the author of 'True' and 'Real Women' books written to help teenage girls grow in their Christian faith.
Julian Filochowski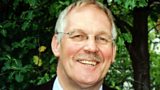 Born in 1947 in Normanton, Yorkshire, Julian Filochowski studied Economics at Churchill College, Cambridge. On graduation in 1969 he became Coordinator of the British Volunteer Programme in Central America based in Guatemala City. 
In 1973 he joined the Catholic Institute for International Relations in London. For nine years he campaigned on human rights and development issues linked to Latin America.  Inter alia, he worked with Archbishop Oscar Romero and organised his Nobel Prize nomination - and attended his funeral on behalf of the Catholic bishops of England and Wales.
In 1982 Julian joined the Catholic Agency for Overseas Development (CAFOD)  and served as its CEO for 21 years.  During that time he served for five years as a member of the Pontifical Council 'Cor Unum' – the Vatican department with responsibility for international relief and development.  He was honoured in Britain with the OBE and CMG awards for services to international development. 
During a sabbatical year studying the papers and archives of Archbishop Romero, he received an honorary doctorate in human rights from the UCA, the Jesuit University in El Salvador. In 2006 he received an honorary doctorate in law from Roehampton University.
Julian is a founder trustee and Chair of the UK-based Archbishop Romero Trust, a Director of the Tablet magazine, and a trustee of the Carmelite Friars, Aylesford. 
Canon Edwin Counsell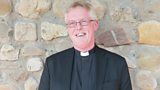 Canon Edwin Counsell is the Rector of Llantwit Major, a place of learning since the 5th Century and a focal point of Celtic Christianity.  Ordained since 1988, he has served as a Diocesan and Provincial Director of Education, with parish appointments ranging from the inner city to the rural countryside.  He is a regular contributor to national radio in Wales and across the UK.
YY Rubinstein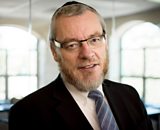 Rabbi YY Rubinstein worked for twenty-five years as the Jewish Chaplain for the Universities of NW England including Manchester and Liverpool. The Independent newspaper cited him as being one of four people in the UK to turn to for advice in a piece called, "Mentors". He writes for several Jewish Newspapers here and in the US and is the author of ten books. A popular speaker on the Jewish lecture circuit, since 2008, he spends nine months of the year teaching at a college in New York while still managing to appear on BBC Radio. 

The Rev'd Andrew Martlew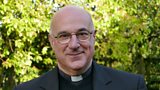 Fr Andrew was born in the middle of the last century and North Nottinghamshire. After a short career as a research chemist he trained for the Priesthood and was ordained in Blackburn in 1977. He served as Vicar of Melaka, Malaysia and then of Golcar, Huddersfield. He was the Schools Officer for Wakefield Diocese and Director of Education for York Diocese.

He became a Territorial  Army Chaplain in 1987 and, after a six month operational tour of duty in Bosnia, he became a full time Chaplain in 2002. He served three operational tours in Iraq before retiring in 2010.

He is now the Vicar of Womersley in Leeds Diocese and an Honorary Chaplain of York Minster.

Dr David Moffitt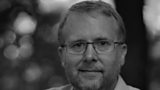 Dr David Moffitt is Senior Lecturer in New Testament at the University of St Andrews having previously taught New Testament at Duke Divinity School and Campbell University Divinity School in the USA. Dr Moffitt's research interests orbit around the various ways the earliest Christians understood Jesus and their own identities in relation to Jewish scripture, practices, and beliefs. His work is especially focused on the Epistle to the Hebrews.<?xml:namespace prefix = "o" ns = "urn:schemas-microsoft-com:office:office" />
The Venerable Karen Lund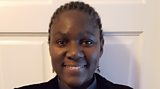 Karen Lund is Archdeacon of Manchester and has lived in Greater Manchester since 2014.<?xml:namespace prefix = "o" ns = "urn:schemas-microsoft-com:office:office" />
She began life with her siblings in West London.
She is one of the first cohort of women in the Church of England to be ordained, following the decision at Synod in 1994
Karen has served as a parish priest in three other dioceses,  in London, Rochester and Chelmsford Dioceses and worked as a prison chaplain in her early ministry.
Her interests include walking, felting, and her dogs.  She has been a vegan for over 30 years.
Jasvir Singh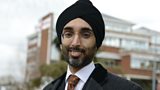 Jasvir Singh OBE is Co-Chair of the Faiths Forum for London, one of the leading interfaith organisations in the UK, and the Chair of City Sikhs, a national representative body for British Sikhs. He is an Associate of St Paul's Institute, a think tank linked to St Paul's Cathedral. He is also a practising family law barrister with over 12 years of experience.
Bishop Jo Bailey Wells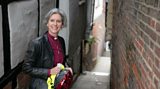 The Rt Revd Dr Jo Bailey Wells is the Bishop of Dorking.  This takes her around 163 parishes and 85 schools across most of Surrey and some of Hampshire. She has worked in varied contexts from North Carolina to South Sudan – usually teaching and mentoring young people for leadership. As chaplain to the Archbishop of Canterbury, she helped found the Community of St Anselm, a 'monastic' year of study, service and prayer at Lambeth Palace for young people aged 20-35.<?xml:namespace prefix = "o" ns = "urn:schemas-microsoft-com:office:office" />
Monica Grady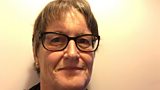 Monica Grady is Professor of Planetary and Space Sciences in the School of Physical Sciences at the Open University (OU) in Milton Keynes. She is a stable isotope geochemist and her research focuses on attempting to understand the origin and evolution of the Solar System through study of meteorites, asteroids and comets. She is a practising Catholic; her biography can be found at:
https://en.wikipedia.org/wiki/Monica_Grady