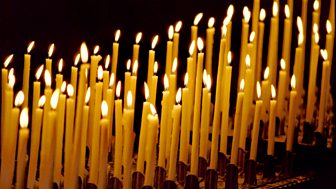 Prayer for the Day
Radio 4's daily prayer and reflection
Fr Eugene O'Neill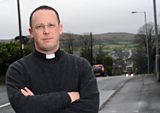 Fr Eugene O'Neill was educated at St Andrews, Queens University Belfast and St Patrick's College Maynooth.
Ordained in 1997 he has served in parishes in Ballymena, Belfast and Newtownabbey.
At present he is parish priest of Killyleagh on the shores of Strangford Lough.
The Reverend Clair Jaquiss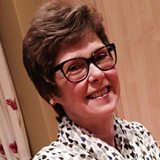 Clair Jaquiss worked for the BBC in radio from 1984.  She has produced programmes across BBC Radio 2, 3 and 4 and regularly presents the Daily Service and Prayer for the Day. 
She was ordained deacon in Chester Diocese in July 2008 and  has a degree in Theology from Cambridge.  She serves as assistant priest in the parish of All Saints with Ringway. 
The Reverend Dr Kirsty Thorpe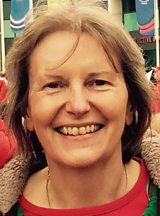 Kirsty Thorpe is a United Reformed Church minister, living and working in Wilmslow, Cheshire. After studying history at Oxford she worked first as a journalist, before training for ministry in Cardiff and London. She has a special interest in women's church history.
Rev. Dr. Stephen Wigley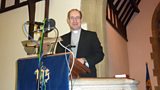 The Rev. Dr. Stephen Wigley is a Methodist minister and has been Chair of the Wales Synod of the Methodist Church since 2007, having studied at Oxford and Birmingham and then served in churches in Swansea, Aberystwyth and Cardiff. His interests are in historical and ecumenical theology and he has written books on Karl Barth and Hans Urs von Balthasar. 
Andrew Graystone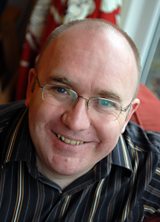 Andrew Graystone is a writer and researcher based in Manchester.  He is currently studying for a doctorate at Durham University, looking at the way that digital culture is changing our understanding of what it means to be a human being.  Andrew is a member of the Church of the Nazarene in Longsight, Manchester and chair of The Charnwood Trust, an educational charity based in the North West.
The Very Reverend John Chalmers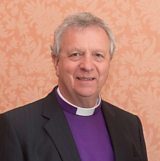 The Very Rev John Chalmers is Principal Clerk to the Church of Scotland's General Assembly; in 2014–2015 he served as Moderator. He was a Minister in West Dunbartonshire, and from 1986 to 1995 in the West End of Edinburgh. Before taking up the position of Principal Clerk in 2011 John served as Depute Secretary to the Board of Ministry and as the Church's Senior Pastoral Adviser.
George Craig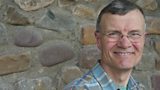 George Craig has been a Methodist Local Preacher since 1985.  He has a degree in Politics from Nottingham University and spent 37 years as a civil servant in London and Cardiff, latterly as Senior Director, Social Affairs for the Welsh Assembly Government.  He has spent his retirement trying to entertain his grandchildren, learning to play the mandolin and writing a book to help Christians survive Churches.
Rania Hafez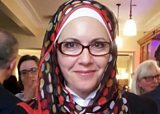 Rania Hafez is Senior Lecturer in Education & Community Studies at the University of Greenwich and Fellow of the Muslim Institute. Rania has researched and published on professionalism, cultural identity, and Islam and education. Her current research is on the intersectionality of British Muslim Identity. In 2008 Rania founded 'Muslim Women in Education' a professional network for educationalists and researchers. In addition to her academic work Rania is a regular political and cultural commentator whose media credits include the BBC, Levant TV, and the Islam Channel.
Latest publication 'Faith in the Academy' in Hudson, C. & Williams, J. (eds) (forthcoming) Why Academic Freedom Matters, Civitas
Rabbi Jonathan Wittenberg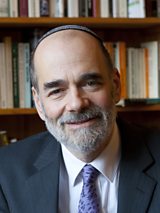 Jonathan Wittenberg is rabbi of the New North London Synagogue and Senior Rabbi of Masorti Judaism UK. An author and popular speaker, he talks on issues of faith, interfaith, pastoral care and ethical concern in the UK and internationally.
Sarah Joseph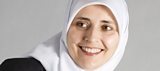 Sarah Joseph is Editor & CEO of emel media.. A powerful and popular public speaker, she has lectured on Islam globally for over 20 years. arah was awarded an OBE by the Queen in 2004 for her services to interfaith dialogue and the promotion of women's rights. She is listed as one of the 500 most influential Muslims in the world by Georgetown University and the Royal Jordanian Strategic Studies Centre.

Sarah's Facebook page, which has a large global following, declares her passion "to get people to recognise their shared humanity, and our common responsibility to this Earth."

His Grace Bishop Angaelos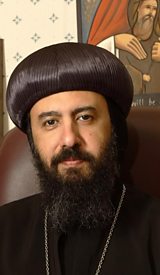 His Grace Bishop Angaelos, is General Bishop of the Coptic Orthodox Church in the United Kingdom, and is widely recognised for his extensive advocacy work. As a result he was conferred with the honour of Officer of the Most Excellent Order of the British Empire by Her Majesty The Queen, for 'Services to International Religious Freedom'. He has also been conferred with the Lambeth Cross for Ecumenism by the Archbishop of Canterbury, and the Coventry Cross of Nails for Reconciliation. With a pastoral ministry spanning two decades, Bishop Angaelos also specialises in youth ministry and travels extensively around the world to speak at youth conferences and conventions.
Anna Drew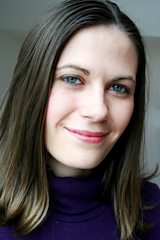 Anna Drew is the Director of Communications in the Diocese of Canterbury. Prior to that she worked as Lead Media Officer for the Methodist Church in Britain until 2015, specialising in crisis management and safeguarding. She studied Theology and Christian Spirituality with the University of London and more recently gained a diploma in PR. She writes and broadcasts on faith issues and is a trustee of the Sandford St Martin Trust, which awards excellence in religious broadcasting.

Rev. Dr. Craig Gardiner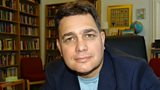 Craig Gardiner is originally from Northern Ireland but was ordained in Wales as a Baptist minister in 2003. He is a tutor at South Wales Baptist College, and an Honorary Lecturer in Theology at Cardiff University where he teaches Christian Doctrine, Worship and has a particular interest in Dietrich Bonhoeffer. He is a member of the Iona Community.