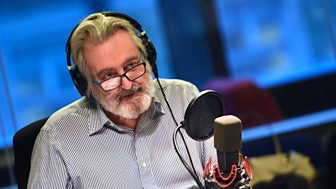 Money Box
The latest news from the world of personal finance plus advice for those trying to make the most of their money.
On radio
Tomorrow 15:00
BBC Radio 4
All upcoming (2 new and 1 repeat)
Michael Robinson explores the world of agency workers and umbrella companies.

What can we learn from a personal finance guidebook that's 153 years old?

How the trend away from a single price for a single product is affecting consumers

Simon Read explores the psychological impact on people who fall victim to fraudsters.

Louise Cooper considers the financial and emotional dimensions of life's big decisions.