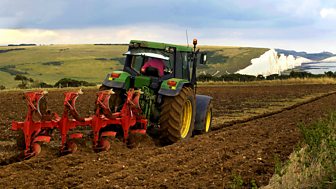 Farming Today
The latest news about food, farming and the countryside
The Bumblebees' Lament - a poem by listener Gordon Ashley
It was a day for bees and birds
that was suddenly interrupted.
Birds had sung when the sun broke through,
innocent and uncorrupted.
Bumble bees buzzed low music
as they flit among the clover
until, abruptly, machines barged in,
rendering their picnic over.
Like tanks wreaking havoc,
the mowers descended,
lopping white-flower clover
and gaudy buttercups undefended.
And, so lawns are again neat
– all manicured and sweet –
but crusty nature frowns aghast
and the sun hides its face
as the bees reconnoitre the blast
at their chosen place,
now devastated – to their surprise
by routine human ingenuity
and well-practiced enterprise.
Nine Surprising Ways to Celebrate the Summer Solstice