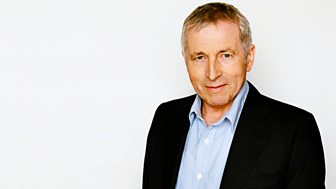 Any Questions?
Topical discussion in which a panel of personalities from the worlds of politics, media and elsewhere are posed questions by the audience. From a different location each week
On radio
Next Friday 20:00
BBC Radio 4
All upcoming (1 new and 2 repeats)
Future Locations
Any Questions? will be broadcasting from the following locations:
4th September 2015 Dorford Centre, Dorchester
11th September 2015 Richard Hale School. Hertford
18th September 2015 Impington Village College, Cambridgeshire
25th September 2015 South Downs College, Waterlooville
2nd October 2015 Winstanley College, Wigan
9th October 2015 Therfield School, Leatherhead
16th October 2015 Salvation Army Citadel, Aberdeen
23rd October 2015 All Saints Church, Porthcawl
30th October 2015 Townsend Hall, Shipston on Stour
6th November 2015 Churchill Academy, Churchhill, North Somerset
Please note that tickets for Any Questions? are distributed by the venues themselves.