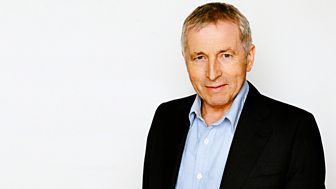 Any Questions?
Topical discussion in which a panel of personalities from the worlds of politics, media and elsewhere are posed questions by the audience. From a different location each week
Future Locations
Any Questions? will be broadcasting from the following locations:
24th February 2017 Edwinstree Middle School, Buntingford
3rd March 2017 Valley Park School, Maidstone
10th March 2017 Giggleswick School, Settle
17th March 2017 Aston University Engineering Academy, Birmingham
24th March 2017 Ashlawn School, Rugby       
31st March 2017 The Festival Drayton Centre, Market Drayton       
7th April 2017 Royal Agricultural University, Cirencester
14th April 2017 Radio Theatre, BBC Broadcasting House, London
21st April 2017 Truro High School, Truro     
28th April 2017 Blantyre Old Parish Church, Blantyre                                            
Please note that tickets for Any Questions? are distributed by the venues themselves.