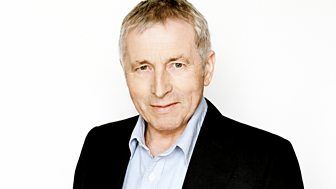 Any Questions?
Topical discussion in which a panel of personalities from the worlds of politics, media and elsewhere are posed questions by the audience. From a different location each week
Future Locations
Any Questions? will be broadcasting from the following locations:  
16th February 2018 Nairn Community and Arts Centre, Nairn 
23rd February 2018 Life Science Centre, Newcastle
2nd March 2018 The Mersea Centre, Essex
9th March 2018 Falmouth University, Cornwall
16th March 2018 English Martyrs Catholic School, Leicester
23rd March 2018 Crosfield Hall, Romsey
30th March 2018 BBC Radio Theatre, London
6th April 2018 All Saints Church, Bakewell
13th April 2018 Oxford Town Hall, Oxford
20th April 2018 Bridlington Priory, Yorkshire
27th April 2018 Sevenoaks School, Sevenoaks
4th May 2018 Lady Margaret School, London
11th May 2018 Dunoon Burgh Hall, Dunoon, Scotland
Please note that tickets for Any Questions? are distributed by the venues themselves. 
Download: Political Thinking with Nick Robinson