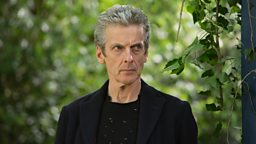 Humanity wakes up to face the most surprising invasion yet… See the trailer!
Doctor Who
Adventures in Space and Time.
On TV
Next Saturday 20:20
BBC One
All upcoming (1 new and 3 repeats)
Buy online
Available on:
DVD, Blu-ray, CD, Video download, Audio download
From suppliers:
Amazon, Audible.co.uk, BBC Shop, iTunes
If you enjoyed Flatline, why not get Extra? Online or on BBC Red Button!