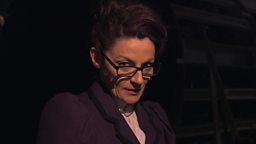 We catch a moment with Michelle Gomez and see what's on her mind!
Doctor Who
Adventures in Space and Time.
Buy online
Available on:
DVD, Blu-ray, CD, Video download, Audio download
From suppliers:
Amazon, Audible.co.uk, BBC Shop, iTunes
Get a glimpse of Peter Capaldi and Jenna Coleman in Tenerife…
From Deep Breath to Death in Heaven…
Doctor Who 50th Anniversary Guide
Doctor Who tweets
Content from Twitter. Learn more about content from Twitter.