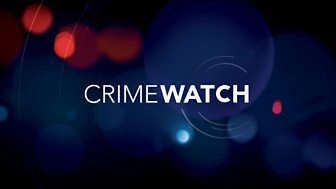 Crimewatch
Help us solve some of the UK's biggest cases. Join the team for dramatic reconstructions, CCTV footage and our wanted faces. Your call could be all it takes to put an offender behind bars.
On iPlayer
This programme is not currently available on BBC iPlayer
On TV
There are no upcoming broadcasts of this programme
Last on
Mon 26 Sep 2016 21:00
BBC One
How they caught: The Colchester Killer - Part two
How long is Crimewatch available on BBC iPlayer?
Crimewatch is only on BBC iPlayer for 1 day after broadcast. We always aim to offer our programmes to stream for 30 days; however for a number of reasons including technical problems, legal or contractual issues this isn't always possible.

Would you be a reliable eyewitness?