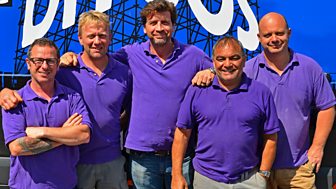 DIY SOS
Nick Knowles and the team issue a call to arms and recruit friends, family and local trades to help transform the homes of families across Britain.
On TV
Next Thursday 20:00
BBC One
All upcoming (0 new and 1 repeat)
Contact us
From applying to be on the show to queries about products featured on DIY SOS. You'll find everything you need here.
Get in touch
Meet the team