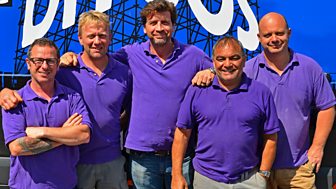 DIY SOS
Nick Knowles and the team issue a call to arms and recruit friends, family and local trades to help transform the homes of families across Britain.
On iPlayer
This programme will be available shortly after broadcast
Contact us
From applying to be on the show to queries about products featured on DIY SOS. You'll find everything you need here.
Get in touch
Meet the team