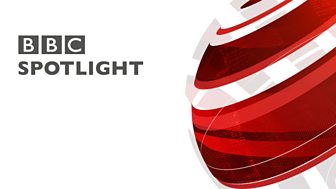 Spotlight
The latest news, sport, weather and features from the South West of England.
Justin Leigh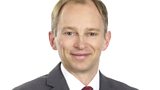 Justin has been broadcasting in the South West for more than 20 years. After working at Truro Hospital Radio, Justin joined BBC Radio Cornwall as a volunteer. 
"I went in to make the tea for a Sunday afternoon rock and pop presenter and eventually ended up presenting the programme," says Justin. After 10 years at Radio Cornwall Justin joined Spotlight as a reporter and presenter in 1997. 
Justin has covered some of the region's biggest news events including flooding at Boscastle, the 1999 solar eclipse, the foot and mouth outbreak and the Queen's Golden Jubilee. He's also reported from all over the world for Spotlight including South Africa, the Arctic Circle and France. 
As well as president of Truro Hospital Radio, Justin is also Vice President of the Tamar Valley Male Voice Choir.
David Braine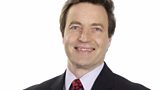 David was born in London and educated in Somerset and went on to graduate from university with a BSC Hons 2.1 degree in Meteorology and Oceanography. 
After serving with the Royal Navy as an environmental expert and instructor David still serves in the reserves as a Lieutenant Commander based at Royal Navy Air Station Yeovilton. 
David joined the Meteorological Office in 1995 and became a member of the BBC's team of national presenters. 
In 1997 David took over as the training manager responsible for the training of the staff at the BBC Weather Centre and of broadcasting staff in the regions. 
When Craig Rich retired David joined the BBC South West team in 2002 and loves being back in Plymouth.
Emily Wood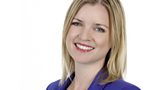 Emily has been part of BBC South West's multimedia weather team since 2008. Before starting her current job, Emily worked for BBC Radio Devon where she had a variety of roles including presenting the travel bulletins. 
Emily first became involved in the media while at university in Manchester, where she presented her own radio shows. After graduating in History and Sociology, Emily moved to Devon and worked as a volunteer in hospital radio. 
Now it's Emily's job to prepare daily weather forecasts and present them on BBC South West's television and radio programmes throughout the week. 
Emily has also worked to support volunteering and in 2008 was awarded a Winston Churchill Travelling Fellowship to study volunteering in New Zealand.

Natalie Cornah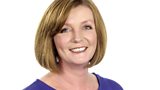 Natalie was born in Newquay and loves the South West. She started her career at the Cornish Guardian newspaper in her home town, where she got the journalism bug. From there she moved to BBC Radio Cornwall. With the exception of a stint presenting the sport at BBC World News in London, Natalie has worked in broadcasting in the region for more than 20 years. 
Natalie's done many jobs at Spotlight, including researcher, entertainment reporter, sports producer/presenter and programme presenter.
Natalie loves dogs and spends most of her spare time walking her boys Tommy and Dave or cleaning up the mess they've made at home. She also loves watching sport be it in the flesh, or on TV.
Simon Clemison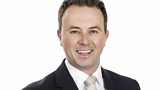 Simon Clemison has been a reporter and presenter for BBC Spotlight since 2010. He anchors the show in Justin's absence and also appears on the BBC's national news programmes. 
Simon began his professional career in 1998 as a radio journalist before moving to ITV where he worked as a reporter at ITN and as a Political Correspondent based in Westminster serving the channel's regional news services. 
Simon's won a number of awards for his work including the Royal Television Society award for Best Regional TV Journalist. 
Born in Ascot, Simon grew up nearby in Windsor and studied Geography at university. He lives with his civil partner and two step-sons, and is the governor of an independent secondary school in Berkshire.
Dan Downs
Dan was born in Exeter and has lived in the South West for most of his life. He started his career in broadcasting whilst still at school, by undertaking work experience with BBC Radio Devon both behind the scenes and on-air. 
After graduating with a BEng (Hons) degree in Engineering, Dan worked for Westcountry Television as a multi-skilled Technical Operator/Technical Co-ordinator. 
Having grown up in the Devon countryside, just north of Dartmoor, and coming from a farming background, Dan has always had a keen interest in the weather and soon established himself as a stand-in Weather presenter on ITV Westcountry and also for ITV West in Bristol, in addition to his technical role.
Dan moved to BBC South West in 2009, working as an Operator and also presenting Travel Bulletins and the Weather for BBC Radio Devon and BBC Radio Cornwall. He became part of the Spotlight Weather team in 2012, and when he's not presenting the Weather on-air, he can often be found on the other side of the TV cameras directing the flagship Spotlight programme at six thirty.
Rebecca Wills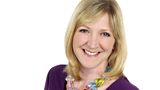 Rebecca's spent the past 16 years broadcasting for the BBC in the South West. 
Born and raised in Helston, Rebecca first showed promise as a budding reporter at around seven years of age, when she used to interview customers in her parent's greengrocers shop with her 'microphone' – usually a carrot, banana or courgette – and ask them to 'say a few words for the BBC' on the hot topic of the day. 
That early practice was finally put to good use when Rebecca joined BBC Radio Cornwall in 1997, after graduating from Goldsmith's College, University of London. In 1999 Rebecca gained a post graduate diploma in Broadcast Journalism from Falmouth College of Art and moved across the Tamar to work for BBC Radio Devon. She joined the Spotlight team in 2001. 
Highlights from a varied career include interviewing Royalty, cabinet ministers and film stars. Low points include reporting from a rain soaked, wind swept Cornish cliff at 3am, and 12 hours on board a Tall Ship sailing from France in mountainous seas. 
Rebecca has a busy home life with her husband and their young daughter, and dreams of all the things she'd like to do (like to write a book or learn to speak Italian), if she ever gets some spare time.
Clare Casson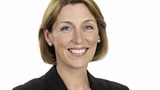 Clare has been part of the Spotlight team for more than 15 years, and over that time has enjoyed reporting, producing and presenting at BBC Spotlight. 
Clare cut her teeth in journalism at University where she started her professional career, working at a number of BBC and independent radio stations between studies. She made the move to Devon soon afterwards, only intending to stay for a year or two. 
Her role at BBC South West has included newsreading at BBC Radio Devon, a stint reporting for TV in the Channel Islands, as well as producing and presenting early and late TV bulletins, and now presenting Spotlight.
Clare lives in Devon with her husband and two young children. They keep her busy and she is a volunteer at her local school.
Janine Jansen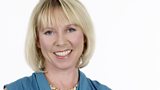 Janine lived in Hertfordshire before moving to Dorset when she was nine. After working with event and dressage horses, she returned to education as a mature student and took her A levels before reading English with French at Cambridge University. Janine completed her Advanced Broadcast Diploma at Highbury College in Portsmouth. 
In 1998 Janine started her broadcast career at BBC Radio Jersey, working as a reporter and radio presenter. In 2000, she joined BBC Spotlight. Janine is multi-skilled - she's primarily a video journalist, which means she films and edits her own stories. But she also presents and produces Spotlight. 
Janine's won a Ruby Television Award for her video journalism and a RTS Reporter Award.
Outside of work, Janine is a busy horse rider. She events to three star level and hopes to compete at Badminton and Burghley horse trials with her best horse Velocity. Two of her horses have been on the Olympic pathway scheme – so Rio is still in her sights! Janine is also a keen dressage rider, having won three national titles.
Julia Peet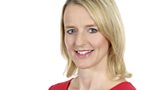 Julia is mainly a producer and presenter for BBC Spotlight, although she has also done a lot of reporting for the programme in the past. She is generally involved in planning and producing our output for weekends and Mondays and is the regular presenter of our Sunday bulletins. 
Julia grew up in Sussex and studied Geography at the University of Exeter. After a couple of years travelling the world, she began her journalistic career in newspapers before moving to the BBC. Julia spent two years learning the skills of broadcasting at BBC Radio Devon, before moving to Spotlight where she has been ever since.
She has, though, enjoyed a few stints elsewhere during that time, working for the BBC News Channel, the BBC in Belfast and also covering the Commonwealth Games, but she loves the South West too much to leave for good. 
Julia is married to Spotlight weatherman David Braine. They have two young children and live in south east Cornwall.
David Fitzgerald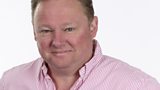 David first began broadcasting on commercial radio in the early 1980s, before moving to television. Working first at TSW and then Anglia Television, Fitz made the move to Sky News in the mid-1990s and was at the front of nearly every major disaster for nine years. 
Devon has always been his home and working for BBC Radio Devon and appearing on Spotlight as a newsreader is his dream job. 
Over the years with the BBC in the South West, David has been a regular presenter of Children in Need and a contributor to Inside Out on a series of features revolving around his health and his dealing with diabetes. 
David plays golf, badly! He is a petrol head. He also is a cat lover.
Heidi Davey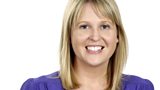 Heidi grew up here in the South West and is very proud of her local roots. She first got into broadcasting through one of her favourite pastimes….sport. Whilst studying for her GCSE's, she volunteered to answer BBC Radio Devon's phones for free on their Saturday sports show, and has been involved with radio and television ever since. 
Heidi qualified as a Broadcast Journalist in 2001 and moved across to work in television just a few years later. Heidi is a mad tennis fan and joins the team at Wimbledon during the Championships as a reporter. Back at Spotlight she regularly reports on a wide variety of topics, and can often be found presenting the breakfast news. 
When not at work Heidi enjoys heading to the beach for a walk or surf, a spot of tennis, a swim, and, of course, a little bit of retail therapy too.
Andy Breare
Andy Breare joined Spotlight in 1999 from BBC Radio Cornwall, and when he's not presenting TV bulletins, works as one of the team's reporters. 
Andy joined the BBC in his native Yorkshire as a presenter on BBC Radio York. Andy's covered many sailing stories for Spotlight and in 2008 he competed in the Clipper Race, sailing across the North Atlantic and sending reports back to Spotlight. 
Andy lives in Plymouth with his wife and is a Governor at Devonport High School for Boys. He has two children, a step son, a cat and two chickens.
Holly Green
Holly gained her degree in Mathematics at Cardiff University and spent time presenting on student radio, which fired her interest in the media. Holly has always been fascinated by the weather and went on to study for an MSc in Meteorology at the University of Reading.
Holly joined the Met Office straight after graduating from Reading and spent a year training as a forecaster. She further honed her skills at RAF Coningsby where she met her fiancé Matt. 
Holly was then offered a job at the BBC Weather Centre where she spent an exciting couple of years working as a Duty Weather Manager alongside the national presenters. 
Keen to widen her horizons, Holly successfully applied to join the weather team at BBC Spotlight.
"Given my interest in meteorology and media, this is my dream job and it's great to be part of such a friendly and happy team" says Holly.