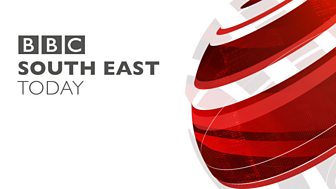 South East Today
The latest news, sport, weather and features from the South East of England.
Polly Evans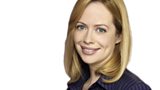 Polly caught the journalism bug at the University of Leeds working early mornings on the campus radio station. Then came the features department of BBC Radio Wales making programmes for BBC Radio Four.
Before landing a place at Cardiff Journalism School to do a post-graduate diploma, the budding hack took herself off to post-war Bosnia to make a film about a new impartial television station for the country.
She's also managed to fit in a year; working in Japan as an English teacher, living in Tokyo was "wonderful, challenging and totally bizarre!"
Polly initially joined BBC Radio Wales as a reporter and bulletins reader, before moving south to BBC Radio Devon a year later. It wasn't long before she moved over to report and present bulletins for the television news programme Spotlight and the South West Politics Show. Then came South East Today, a move she was delighted to make.
When she's off duty Polly enjoys indulging her passion for the arts, going to the theatre and exhibitions. She's also a relatively keen scuba diver and is "learning to love" her partner's power kite.
Rob Smith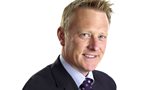 Rob has been a presenter and reporter with BBC South East Today since the programme started in 2001.
Rob joined the BBC in the South East in 1994, as a reporter with Radio Kent.
He enjoyed seven great years on the radio, ending up producing and presenting the evening drivetime show.
When BBC South East Today started in Tunbridge Wells, Rob made the move from painting pictures with words to capturing pictures with a camera as a reporter and video journalist.
As a video journalist, Rob has covered the whole gamut of stories, from hard news, talking to victims of crime or circumstance, to the more amusing items, such as meeting the world's largest rabbit on the Isle of Sheppey.
In 2008 Rob achieved a lifetime ambition in sailing around Britain in his yacht Wild Rover, a voyage of some 2000 miles which raised over £15,000 for leukaemia research. Rob lives in Kent and is married with two children.
Rachel Mackley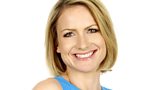 Rachel has had a lifelong interest in the weather but came to weather presenting by a rather unusual route. She did a degree in fine art at Newcastle University before working in consumer PR in Edinburgh.
In 2007 she became an ITV bursary student on the postgraduate course in bi-media journalism at Leeds Trinity and All Saints. She spent several months at ITV Yorkshire before moving to ITV Anglia as a newsroom journalist.
After a year she starting presenting the weather several days a week and spent the next couple of years working as a producer, newsreader and weather presenter.
Starting at BBC South East Today in January 2011 she enjoys working full time on the weather and living in Kent. She has a young son and in her spare time still enjoys painting, dancing and travelling.