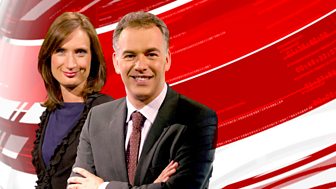 North West Tonight
The regional news programme for the north west of England
Behind the scenes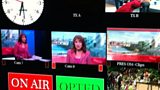 Ever wondered what goes on behind the scenes on North West Tonight? 
On 19 December 2013 the news team were recorded live as the 18:30 show was broadcast. 
It was the day Lee Rigby's killers were convicted of murder and a large part of the show was broadcast from the soldier's home town of Middleton. 
Watch the full 30-minute broadcast of the gallery here and follow social media updates via the day's live blog.