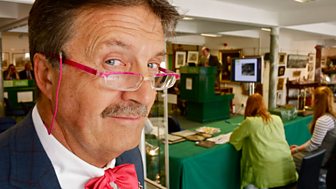 Bargain Hunt
Two teams of amateur collectors have an hour at an antiques fair in which to acquire the best bargains possible with £300.
Bargain Hunt experts take it in turns to present the programme!
Our Bargain Hunt experts will be presenting instead of Tim during some episodes of Series 40. Do they keep his quirky puns, wear a bow tie or maybe even scrap the kick...? Keep watching to find out!
Bargain Hunt Needs You in 2016!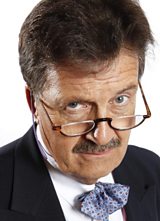 Tim and the team are back on the road and we are after some budding Bargain Hunters to apply for future filming locations throughout the UK.
Have you got the skills and know how to pick up a bargain and sell it at a profit? Think you can do better than our past contestants? 
We are on the search for budding Bargain Hunters throughout the UK for 2016.
We will be in contact at a later date when we are coming to a town near you. Happy Hunting!
Catch Up on Bargain Hunt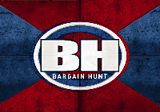 Missed out on today's Bargain Hunt episode? Don't worry. Just catch up on BBC iPlayer.
Catch up with your favourite experts and the best moments of the past week of Bargain Hunt programmes on the Bargain Hunt BBC iPlayer page.