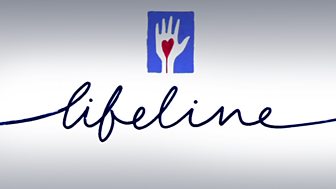 Lifeline
The BBC's monthly charity appeal programme, in which a well-known personality introduces the vital work of a charity they care about, and appeals for donations.
On TV
There are no upcoming broadcasts of this programme
Last on
Last Wednesday 16:05
BBC Two Scotland only
Learn more about this month's Lifeline Appeal.

The Trust help people from disadvantaged backgrounds seeking careers in the professions.