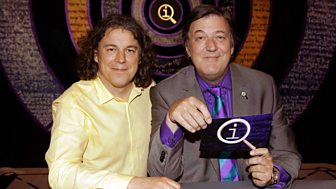 QI
Comedy quiz show full of quirky facts, in which contestants are rewarded more if their answers are 'quite interesting'.
On iPlayer
This programme is not currently available on BBC iPlayer
On TV
There are no upcoming broadcasts of this programme
Last on
Tue 9 Sep 2014 22:00
BBC Two except Scotland
BBC Radio 4: The Museum Of Curiosity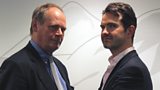 Hungry for more fascinating facts brought to you by fascinating folk? Visit the infinitely vast Museum of Curiosity - made by those clever people behind QI - on BBC Radio 4.
Listen to clips from the show, or browse the galleries.   
Why are so many great men short?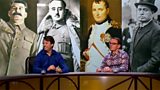 Or perhaps that's a myth? Stephen and Sean discuss whether dictators are actually judged rather more by their actions than their height (or lack of it)...