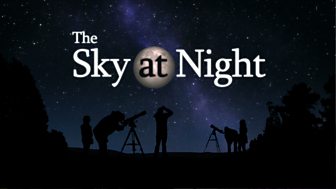 The Sky at Night
Our team of astronomers tell us what's on view in the night sky. From comets to quasars, there is always something fascinating to discuss in the Universe.
On TV
There are no upcoming broadcasts of this programme
Last on
Thu 14 Jul 2016 19:30
BBC Four
Keep across Juno's rollercoaster ride to unlock the secrets of mighty Jupiter

Watch Sir Patrick's Moore's 1995 Sky at Night special on the Galileo mission

At just 10 hours long it's possible to photograph a Jovian day in a single Earth night!