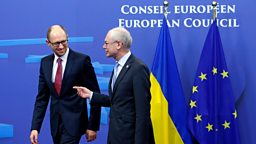 The problem is it's a different history that preoccupies each of them, says Mark Urban.
Europe's leaders haunted by history
Newsnight
Comprehensive coverage of the day's important national and international news stories
Newsnight tweets
Tweets from the official BBC Newsnight account.
Content from Twitter. Learn more about content from Twitter.