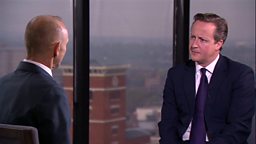 Is the Prime Minister a "moderniser" or a "more socially conservative person"?
Newsnight
Comprehensive coverage of the day's important national and international news stories
Defence secretary says there is also a strong case for action in Syria

How can Egypt help coalition against Islamic State without offering military support?

Friend of teenager believed killed in airstrike says he always asked for martyrdom
Newsnight tweets
Tweets from the official BBC Newsnight account.
Content from Twitter. Learn more about content from Twitter.