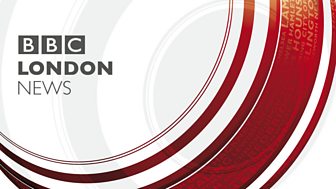 BBC London News
The latest news, sport and weather from London.
Riz Lateef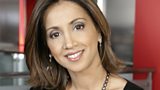 Riz is the face of BBC London - presenting the flagship 6.30pm nightly TV news programme. She's been named as one of London's '1,000 most influential people' by the Evening Standard and won Media Professional of the Year 2009 at the Asian Women of Achievement Awards. 
Riz has taken many major politicians to task including Tony Blair and David Cameron. She led the coverage of the 2008 London mayoral elections separating spin from reality in interviews with Ken Livingstone and Boris Johnson. She also presents the national 8pm bulletin on BBC One and hosted the BBC One show 'The Olympic Torch Comes To London' with Matthew Pinsent.
Alice Bhandhukravi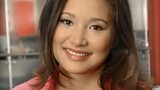 Alice graduated from the University of Bristol. After a four-year flirtation with the world of international finance (care of the Spanish and Portuguese stock markets) she turned her back on long lunches and a Mediterranean climate to head to the London College of Communication to retrain as a journalist. 
Alice has been at the BBC since 2006. She was born in Bangkok to a Thai father and British mother, and lives in west London with her husband. 
She speaks French and Spanish fluently and loves to travel. In her spare time she likes to read, go to the cinema, cook and is on a life-long quest to find the capital's best Thai restaurant.
Victoria Hollins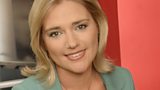 Victoria arrived in London after growing up in Belgium and the Netherlands. She "crossed the newsroom" to work in TV after five years as a reporter and newsreader at BBC London 94.9FM. 
She says: "The best bit of the job is getting to report different stories every day, and interviewing everyone from people in the pub to leading politicians. It's a privilege to get access to parts of the capital that few people ever get to see - like the top of Big Ben or the red carpet in Leicester Square."
Asad Ahmad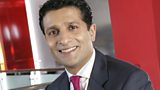 Born and raised in the capital, Asad joined the BBC London presenting and reporting team in 2002, five years after beginning his career at the BBC. During that time, he was the BBC Scotland Correspondent, a presenter for BBC Breakfast, the News Channel, Breakfast with Frost and Newsnight Scotland.
He has travelled widely as a reporter to countries including Sudan, Pakistan, Saudi Arabia, South Africa and Singapore from where he presented London's winning Olympic bid in 2005. Amongst his other memorable moments, Asad says presenting the first and only live news programme from the top of Nelson's Column was something he won't forget. 
Asad suffered a motorcycle accident in 2008, sustaining a serious head and brain injury. He was almost left paralysed and must now use a walking stick to help his overall balance. 
Previously Asad worked as a Foreign Exchange dealer in the City, a researcher at the House of Lords and he read Law at University. 
Asad was the Royal Television Society London Reporter of the Year 2006 and he is an Ambassador for HRH Prince of Wales's Mosaic charity.