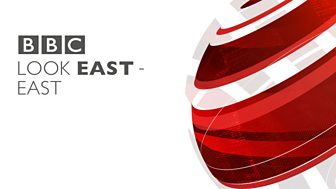 Latest news for Bedfordshire, Cambridgeshire, Hertfordshire, Milton Keynes and Northants.
Stewart White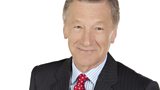 Stewart's first BBC live broadcast began with a short announcement to introduce a programme in Vietnamese on the BBC World Service. Our award-winning presenter went on to spend some time at BBC Radio Brighton before moving to BBC Radio Derby as a producer and presenter. 
At BRMB Radio in Birmingham he presented the daily mid-morning programme. He moved from radio to television when he joined ATV (later to become Central Television), working on programmes including Star Soccer, Something Different and several network documentaries.
His professionalism has been widely recognised and among his awards is one for Lifetime Achievement presented at the BBC Nations and Regions Ruby Television Awards in 2006.
Susie Fowler-Watt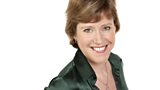 Susie has co-presented Look East with Stewart White since 1997. She joined the BBC in 1991 as a production assistant at Radio Surrey.
Susie, who read philosophy and experimental psychology at Cambridge University, returned to Surrey in 1993 to work as a news producer, news editor and drivetime presenter after a stint as a Radio Suffolk reporter.
In 1994 Susie moved to Westminster as assistant producer for BBC political programmes. 
Over the next three years, she went on to report on national politics for local radio and then became the political correspondent for BBC Look East. Susie lives in Norfolk with her husband BBC Look East reporter Alex Dunlop and two children.
Julie Reinger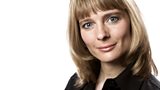 More than one million people switch on to Julie every day to find out what the weather has in store. As well as tracking the latest weather fronts, Julie has made her mark as a current affairs reporter with the BBC's Inside Out programme.
Julie joined the BBC in 1992, working in the East Midlands before moving to Look East in 1999. She and her husband BBC football commentator Chris Goreham share a country cottage where she gardens with a passion but at the moment she is on maternity leave and all her time is taken up with their baby boy, Finn.
Alex Dolan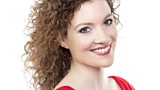 Alex Dolan grew up in Cambridge and then completed a degree in marine biology at Newcastle University. She started her career as a science teacher before making the switch to television in 2001. 
Alex has devoted much of her TV career to science and current affairs programmes. She has worked undercover for Channel 4 Dispatches and filmed extensively in California for the BBC, covering stories from green energy to great white sharks. Whilst there, Alex interviewed Governor Schwarzenegger about his green energy policies. 
Prior to Look East, Alex was part of a Channel 4 documentary team attempting to crash a Boeing 727 to explore the science behind air crashes.