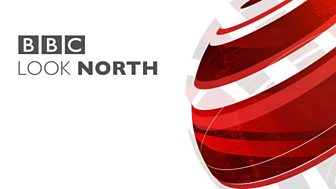 Look North (Yorkshire)
Look North brings you the latest BBC news, sport and weather from around Yorkshire.
There are 10 bulletins every weekday, plus four at weekends. Our main programme is between 6.30pm to 7pm on BBC One.
Our six breakfast bulletins run every half hour from 6.25am, when we also bring you the latest travel news.
Our lunchtime news programme is broadcast at 1.30pm. You can also catch up on the day's main news, sport and weather at 8pm and 10.25pm, all on BBC One.
Harry Gration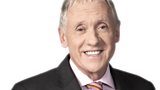 Harry Gration presents BBC Look North for the Yorkshire region and has been a broadcaster for three decades. 
He's been a regular reporter and commentator for the BBC's Olympic and Commonwealth Games coverage. In fact, virtually every major sport has been reported on by Harry during his career including the FIFA World Cup, Wimbledon and the Open Golf Championship. 
Harry's awards include two Royal Television Society Awards for his sports documentaries, and in 2013 he was honoured with an MBE for services to broadcasting in the 2013 Queen's Birthday Honours list. 
Away from broadcasting, Harry has been President of the Scarborough Cricket Festival and is currently involved with numerous charities all over Yorkshire.
Amy Garcia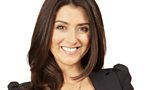 Amy Garcia took over as the new face of BBC Look North in Yorkshire in October 2013. 
Born and bred in Wakefield, Amy co-presents alongside Harry Gration. 
She was already familiar to Look North audiences having previously worked here, before moving to BBC South Today.
She's also appeared on national TV presenting BBC Three's '60 Seconds'news.
Amy moved back to Yorkshire with her husband and new baby in late 2013.
Paul Hudson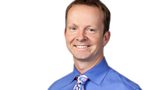 Weatherman Paul was born and brought up in Keighley in West Yorkshire. From a young age he had an obsession for all things meteorological, leading eventually to a first class degree in geophysics and planetary physics. 
As well as being a weather presenter, Paul is the BBC's Climate Correspondent, reporting on the future impact of climate change on people's lives. 
Paul is honoured in the East Riding as Mayor of Wetwang, taking over from the late Countdown host Richard Whitely who had made up the title as a joke. 
More from Paul on his blog.