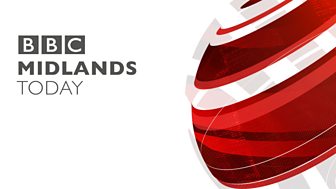 Midlands Today
The latest news, sport and weather for the Midlands.
Nick Owen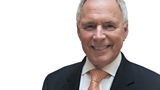 Nick has worked in regional and national television since the late 1970s. He came to national prominence in 1983 as one of the first faces to appear on breakfast television in Britain. 
Before Anne Diamond and Nick teamed up on the TV-am sofa, Nick worked at the Birmingham Post and what was BBC Radio Birmingham, before moving to ATV's sports department, later to become Central.  
When Central won the Independent Television franchise in the Midlands, Nick became a general presenter and teamed up with Anne Diamond for the first time. In 1983 he joined TV-am as sports presenter, but soon took over the main presenting role. 
He also hosted Olympic Games and World Cup coverage as well as a variety of other sports programmes, including athletics and boxing. He went on to anchor the game shows Sporting Triangles and Hitman, as well as presenting all ITV's royal premieres between 1986 and 1992.  He moved to the BBC to co-present Good Morning With Anne and Nick on BBC One. 
In 2006, he was awarded the Baird Medal by the Royal Television Society, Midlands, for lifelong achievement in television.
Mary Rhodes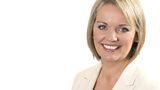 Mary has been a journalist with the BBC for over 20 years. After graduating in Birmingham, she started her career at BBC Hereford and Worcester, the county where she grew up. 
Mary worked as a reporter in local radio for 4 years before moving to London to join Five Live. A love of sport led her to present and report for national BBC radio and television for over ten years, covering events including Olympics, Cricket World Cup and Wimbledon. 
One of the first faces on BBC News 24 at its launch, Mary quickly moved on to present on BBC Breakfast, One, Six and Ten o'clock News. She also presented sport on Radio 4's flagship Today programme. Alongside sport, Mary was a presenter on BBC 1's live Sunday morning magazine programme Heaven and Earth.
After moving back to the Midlands, Mary returned to her news roots to present current affairs programme Inside Out alongside BBC Midlands Today. 
Mary is a keen cyclist and season ticket holder at West Brom.
Shefali Oza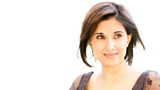 Shefali has been presenting for the BBC now for over 20 years.
After graduating in law in Birmingham and completing her professional exams in Guildford, she worked for a brief time as a trainee solicitor before deciding to follow her real passion by pursuing a career in television.
She was 'discovered' through an audition day for the BBC's multicultural programmes unit and became Midlands Today's first ever weather presenter in January 1993.
Her reports have covered everything from celebrity interviews and the arts to agricultural shows, spanning the length and breadth of the Midlands and further afield - once spending a week travelling from Scotland to Portsmouth on board the nuclear submarine, HMS Coventry at the invitation of the Royal Navy.
Shefali also presents the news, and has worked on a variety of other programmes including Inside Out, the network BBC consumer programme Watchdog Daily and also Countryfile. She was one of the main presenters of Children in Need in the Midlands for more than a decade.
Hobbies include movies, music, food and exercise. She has a grade eight in piano, loves cooking - especially Indian cuisine. She enjoys swimming and hot yoga and has an inclination towards amateur dramatics which led to a cameo appearance in one of the BBC's Afternoon Plays.
Rebecca Wood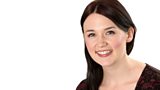 Rebecca has always wanted to work in the media – particularly as a weather presenter, and after completing an English degree at Queen Mary's University in London, came home to do a Masters degree in Broadcast Journalism at Staffordshire University. 
She joined her local BBC Radio station  - Stoke in 2008 working as the breakfast reporter, and news reader. 
Highlights include interviewing David Cameron, broadcasting live from a wedding on the day William and Kate got married (no, not that one), and gathering stories for BBC Radio Four's Listening Project.  
When the opportunity to present the weather came up at BBC Midlands Today in 2012 she jumped at the chance, and is enjoying developing her skills in her dream job. 
In her spare time Rebecca can be found galloping horses through the Staffordshire countryside, occasionally she falls off.
Elizabeth Glinka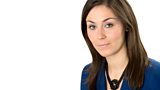 Elizabeth began her BBC career at Pebble Mill as researcher on Radio 4's Farming Today in 2003. 
She grew up and went to school in Stafford before studying politics at the University of Exeter. Elizabeth worked on a variety of factual programmes for BBC Radio 4, Radio 5 Live and the Asian Network. 
In 2007 she worked for Asian Network news in Birmingham and Leicester before spending two years as a radio car reporter and newsreader at BBC Hereford and Worcester. She headed home to Staffordshire in 2009 to take up the role of political reporter for BBC Radio Stoke and the Politics Show on BBC One. 
In 2011 Elizabeth took over as political reporter for the West Midlands working for BBC WM, Midlands Today and the Sunday Politics. She lives in Birmingham.