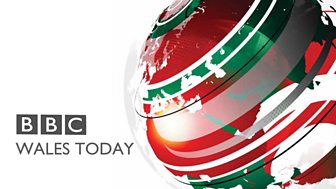 BBC Wales Today
The latest news from Wales
On TV
Today 18:30
BBC One Wales, Wales HD only
All upcoming (32 new)
Share your stories and find Twitter feeds for our reporters, correspondents and services.
Contact us
We're always keen to hear from you. If you have a story you can contact us by e-mail:
wales.today@bbc.co.uk
Telephone:
03703 500 700*
(weekdays 9.30am to 7.30pm)
*Please note:
calls to the 0370 UK-wide rate are charged at no more than 01/02 geographic numbers. Calls may be recorded for training.
Or by post at:
BBC Wales Today
Broadcasting House
Llantrisant Road
Cardiff
CF5 2YQ