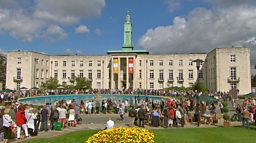 All the information you need to know about visiting a roadshow and more...
Antiques Roadshow
BBC Antiques Roadshow invites members of the public to have their antiques and collectables examined and valued by experts.
India special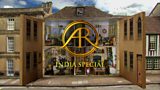 The Roadshow team are looking for stories and objects about Indian history and culture. We've featured a selection of Indian heirlooms before; from precious jewels made for Maharajah's, to beautifully crafted religious artefacts. 
Now we'd like to put a special edition reflecting the fascinating and rich history of India, including its colonial era. We'd love to hear from you, (ideally sending any photographic details,) if your family has objects that may feature in this episode. Perhaps you've an object handed down in a dowry or a reminder of an ancestor's time spent working in India. We will be recording the episode in the UK in early summer and wish to start the research process shortly.
So please send details to:
Email: Antiques.Roadshow@bbc.co.uk
Postal Address:
Antiques Roadshow India Special 
BBC
Broadcasting House
Whiteladies Road
Bristol
BS8 2LR
Antiques Roadshow 2015 Transmission Dates
29th March - Liverpool Metropolitan Cathedral 2
5th April - Belton House 1
12th April - Belton House 2
19th April - Lowther Castle 1
26th April - Lowther Castle 2
10th May - Kelvingrove Art Gallery and Museum 1
17th May - Barrington Court 1 
24th May - Barrington Court 2
31st May - Ashton Court 1
14th June - Ashton Court/Hillsborough Castle Compilation
21st June - Edinburgh Scottish National Gallery of Modern Art
Please note that our schedules are subject to change.