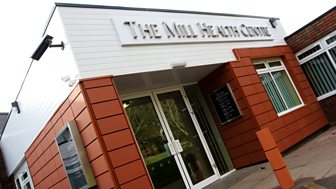 Doctors
Drama series set in a busy Midlands practice following the turbulent lives and loves of the staff and patients.
Doctors Christmas Break.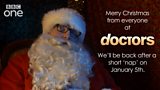 Doctors is taking its Christmas break from the 19th December until the 5th January 2015.  We'll be back with a whole host of new drama-filled episodes, including the fallout from Niamh's breakdown and some surprise guests! Don't forget that 2015 will also see the 3,000th Episode being aired!
Doctors Christmas Special!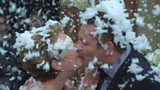 So the Hollins Wedding went off without a hitch, apart from the Pirate Bride, the fainting Registrar.... but Niamh's been left shaking at a failure to help save the life of an old man.
To discover the real drama behind the drama watch this exclusive video with Director Niall Fraser.

Doctors Shortlisted for Writers Guild Award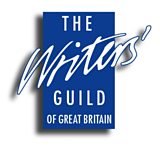 WRITERS' GUILD OF GREAT BRITAIN AWARDS 2014: SHORTLIST ANNOUNCED
Sandi Toksvig will present the Writers' Guild of Great Britain annual Awards at RIBA, in London, on the evening of Monday 19 January 2015.  The Awards, which launched in 1961, also give professional writers from across Great Britain the opportunity to honour their peers, and celebrate the importance of writing to the creative industries, both nationally and abroad.
2 epsidoes of Doctors have been shortlisted under: TV Drama – Long Running Series
Doctors, Series 15, Episode 66 "Silver on the Heath" (Toby Walton),
Doctors, Series 16, Episode 42 "Boiling Point" (Dale Overton)
Jack Carroll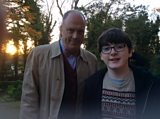 Gifted young comedian Jack Carroll, runner up in the 2013 series of Britain's Got Talent and winner of a Pride of Britain award in 2012, has acted with Vic Reeves in Ministry of Curious Stuff, and recently filmed six episodes of the new series of Trollied for Sky TV.  He comes to Doctors playing a lad who is convinced he's being followed by a wolf, which Heston (Owen Brenman) bravely volunteers to investigate…  See what he finds on 9th March on BBC 1 and then on the iPlayer for the following month.
Howards Bloopers!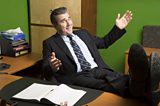 A documentary about Howard, wouldn't pass without some Bloopers would it? You can find an extended look at Howards Hilarious Bloopers here.
Terrence Hardiman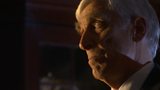 Terrence Hardiman, famous to a generation of children as the Demon Headmaster, makes a special guest appearance in a Doctors' two-parter as a creepy religious leader who Mrs. Tembe goes head to head with!  Episodes air on 14th & 15th January and can be watched for a month after on the BBC iPlayer.
Exclusive behind the Scenes as Elisabeth Dermot Walsh Directs her first Episodes of Doctors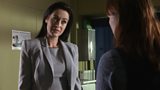 Elisabeth, who plays Zara Carmicheal, has made her directorial debut this week - directing three episodes of Doctors. These epsiodes will be airing 10th-13th December. You'll can watch a behind the scenes exclusive here.
Behind the scenes of our Halloween Special
New Cast Member Laura Rollins Lifts the lid on her character Ayesha Lee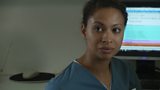 To find out more about the Mill's latest addition watch this interview with Laura Rollins the actress behind Nurse Ayesha Lee
here
.