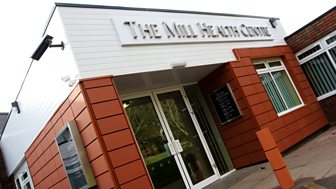 Doctors
Drama series set in a busy Midlands practice following the turbulent lives and loves of the staff and patients.
TV favourite Shaun Williamson set to guest star
Shaun has recently finished filming an episode in which he plays retired copper Roy Marlin - a former colleague of Rob Hollins who is suspicious of his new neighbours.
Famous for playing 'Barry' in
EastEnders
, past winner of
Celebrity Mastermind
and the award winning
Extras
, Shaun's episode will air Tuesday 8th April.
Lionel Blair interview!
Today on the Doctors couch, we're joined by showbiz royalty -  non other than guest star Lionel Blair!
Lu Corfield Interview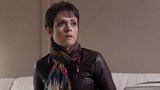 Strictly Come Dancing finalist and ex Hollyoaks star Ali Bastian set to guest star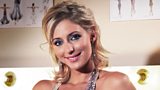 Doctors are delighted to announce that TV favourite Ali Bastian is set to start filming an episode of the show.

Ali will play a woman, who after many years of attempting to have a baby, finally thinks she's found a perfect surrogate. 
The episode, called 'Baby Chain', will transmit on Friday 13 June.
Hi-de-Hi Star Ruth Madoc to guest star in Doctors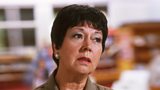 We are delighted to announce all-round legend Ruth Madoc is set to guest star in an episode of Doctors.

Ruth will play Alice Swanson, a lady with the onset of Alzheimer's disease who accidentally starts a fire.

Ruth's episode will transmit on Monday 16 June, 2014.
Former EastEnders star Chucky Venn to guest in Doctors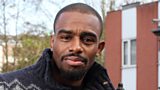 Chucky, who played Ray Dixon in the East End drama, is set to feature in two episodes of the BBC daytime soap this May.
"We're delighted to have the popular and hugely talented Chucky Venn join the cast," revealed Producer, Peter Bullock. "Chucky plays a potential suitor, Gareth Bailey, for regular character Emma Reid. 
"On a night out to blow the cobwebs away Emma encounters Gareth at a club. As the drinks flow, Emma's head is turned by easy-talking Gareth – but is he all he is cracked up to be?"