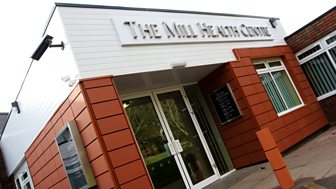 Doctors
Drama series set in a busy Midlands practice following the turbulent lives and loves of the staff and patients.
On iPlayer
This programme will be available shortly after broadcast
Behind the scenes - Nathan Wright's last day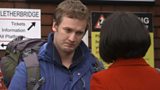 Take an exclusive
behind the scenes
look at what went on with Nathan Wright (Chris Reid) filming his last ever episode of Doctors
Comedy legend Josie Lawrence returns to Doctors!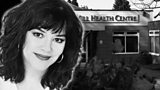 We are delighted to announce that Josie Lawrence is set to return to Letherbridge!
Famous for 'Whose Line Is It Anyway' and more recently
'Wizards vs Aliens'
Josie was last seen in Doctors back in 2012.
This time, Josie plays a former magician called Susie Vine - with a history she would rather forget.
The episode is called 'A Kind of Magic' and will be aired on Friday 8th August.
More guest stars announced - A host of 'Brookside' actors are on their way to Letherbridge!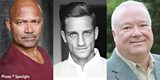 Louis Emerick, who famously played Mick Johnson in the Liverpool soap, appears in an episode called 'Finding Alfie' as a protective father discovering the shocking truth about his son. The episode airs on Wednesday 2nd April.
Philip Olivier, who was Tinhead for eight years, plays an outrageously unreasonable gym manager who Mrs Tembe (Lorna Laidlaw) takes on while helping a widowed friend in an episode called 'Angelo's Ashes'. You can see Philip on screen on Friday 5th April.
Finally, Michael Starke - Sinbad for 16 years in the long running series and more recently seen as Jerry Morton in Coronation Street - makes an appearance in an upcoming episode called 'The Larry Wrigglesworth Affair'. Michael plays a former security guard who recently lost his job. He encounters Howard (Ian Kelsey) and is out for revenge! Michael's episode will be on screen Tuesday 13th May.
Strictly Come Dancing finalist and ex Hollyoaks star Ali Bastian set to guest star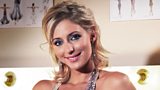 Doctors are delighted to announce that TV favourite Ali Bastian is set to start filming an episode of the show.

Ali will play a woman, who after many years of attempting to have a baby, finally thinks she's found a perfect surrogate. 
The episode, called 'Baby Chain', will transmit on Friday 13 June.
Hi-de-Hi Star Ruth Madoc to guest star in Doctors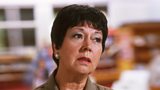 We are delighted to announce all-round legend Ruth Madoc is set to guest star in an episode of Doctors.

Ruth will play Alice Swanson, a lady with the onset of Alzheimer's disease who accidentally starts a fire.

Ruth's episode will transmit on Monday 16 June, 2014.