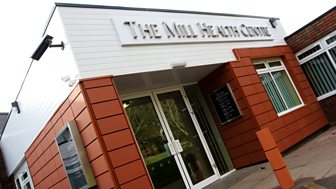 Doctors
Drama series set in a busy Midlands practice following the turbulent lives and loves of the staff and patients.
Blog from Katharine Way writer of Doctors 1hr special
The very talented writer of our 1hr special has written a fantastic piece about her experiences writing the episode. If you ever wanted to know how an episode like this takes shape, this is a great read.
Read it here
Lord of Letherbridge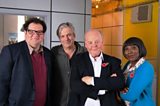 We have had another fine British actor on set today. Roger Ashton-Griffiths has been filming scenes for an episode to be aired on Monday 9th November. In this episode Roger plays Dr Plumridge, Al's old mentor.
For those of you who watch Game of Thrones you will recognise Roger as Lord Mace Tyrell; Lord of Highgarden and head of the House of Tyrell.
Star of stage, screen and music Toyah Willcox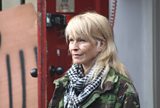 We have had the pleasure of being joined on set by the incredible Toyah Willcox. Toyah has returned to her midlands roots to film scenes for a fanatastic episode that will be aired in November.
Keep your eyes on the website for an interview with the lady herself.
TV legends in Letherbridge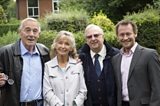 We were delighted to have had two TV legends on set with us this week.
Tim Brooke-Taylor (The Goodies, Me and My Girl, Heartbeat) and Michael Jayston (Doctor Who, Emmerdale, Tinker Tailor Soldier Spy) were filming scenes alongside Adrian Lewis Morgan (Dr Jimmi Clay) and actress Lois Baxter for a brilliant episode that will air on Friday 6th November.