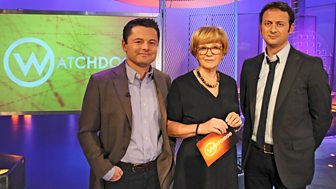 Watchdog
Topical reports and investigations into the big names and smaller rogues letting viewers down.
On TV
Tomorrow 00:30
BBC Two Scotland only
All upcoming (1 new and 3 repeats)
Visit our Facebook page for previews, exclusives and behind the scenes video.

Investigative reports and articles on a range of consumer issues from mortgages to pets.