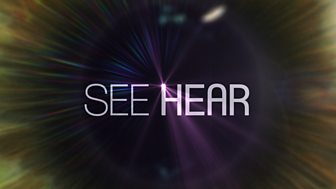 See Hear
Magazine for the deaf community highlighting the issues affecting the community
Memnos making his acting debut on Holby City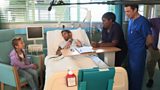 Our very own Memnos Costi is embarking on an exciting new career path as an actor on the long running medical drama Holby City, alongside his very talented daughter Kachina!
See Hear's cameras were on set to see Memnos play the part of a deaf patient about to undergo a complex heart operation, with his daughter acting the role of impromptu interpreter.
The Holby City episode in which Memnos makes his acting debut will be shown on BBC1 at 8.00 pm on Tuesday, 12th of November 2013. Enjoy!
BBC One chief Danny Cohen on background music