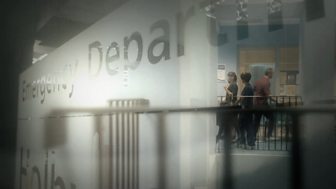 Casualty
Drama series about the staff and patients at Holby City Hospital's emergency department, charting the ups and downs in their personal and professional lives.
Casualty wins RTS Award
Hooray! Casualty bagged the best Soap and Continuing Drama gong at the RTS Awards last night! Mark Catley, Oliver Kent, Amanda Mealing and Erika Hossington posed with the trophy.

Charles Venn joins Casualty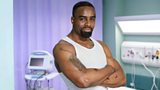 Charles Venn is set to join Casualty as nurse Jacob Masters. He starts filming in Cardiff at the Roath Lock studios shortly and will make his on-screen entrance on Saturday 11th July.
In his new role as nurse Jacob, Charles' first appearance sees him bursting into the Emergency Department doing all he can to make sure his friend is seen to, making quite an impression on the medical team. Connie finds out he's a nurse and mentions that they're advertising at the moment - he quickly wins everyone over by his subordination of Connie.
Charles previously played the role of Ray Dixon in Eastenders and is also known for his role as Curtis Alexander in Sky One's Dream Team. He also recently guest starred in BBC One's hit series The Musketeers:
"It's truly a pleasure and honour to be part of Casualty as it's such a successful long standing Medical Drama," said Charles. "I'm keenly relishing the challenge and my time in Cardiff and I look forward to tackling the role of Nurse Jacob."
Oliver Kent, Casualty's executive producer, added: "We are thrilled to welcome Charles to Casualty. As Jacob, his good looks, charm and wit will certainly cause a tidal wave of testosterone in the emergency department. He's going to ruffle a lot of feathers and, no doubt, set a few hearts racing..."
Casualty on Facebook and Twitter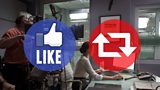 Writing for Casualty