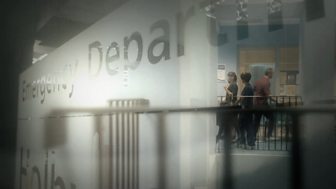 Casualty
Drama series about the staff and patients at Holby City Hospital's emergency department, charting the ups and downs in their personal and professional lives.
Rebekah Gibbs loses battle with cancer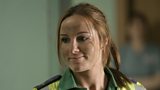 It's with great sadness that we announce that Rebekah Gibbs, who played paramedic Nina Farr for more than 100 episodes of Casualty between 2004 and 2006, has passed away. She was 41.

"We were all so sorry to hear about Rebecca's passing," Casualty's executive producer Oliver Kent told us. "She was a wonderful presence in the Casualty family, both on screen and off, and will be very sorely missed. Our thoughts are with her family at this tragic time. We will be dedicating this weekend's episode to her memory".
Writing for Casualty