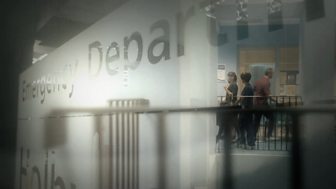 Casualty
Drama series about the staff and patients at Holby City Hospital's emergency department, charting the ups and downs in their personal and professional lives.
On TV
There are no upcoming broadcasts of this programme
Last on
Matt Bardock to leave Casualty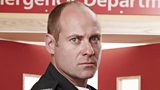 Matt Bardock, who plays paramedic Jeff Collier, is to leave Casualty later this year after more than seven years in the long-running medical drama.
Matt joined Casualty in Feburary 2007 and has been one of the show's most-loved characters ever since.
Memorable Jeff moments include marrying Dixie to keep her dying dad happy, attending the massacre at Holby College causing him to suffer PTSD, welcoming nephew Jamie to the ED, standing up to his dad and brother over Jamie's sexuality, and being trapped inside during the Holby prison riots.
Executive Producer Oliver Kent said: "Matt Bardock has given us one of Casualty's all-time favourite characters and we are sad to see him go. Jeff Collier has been an iconic action hero for seven years and we have been so lucky to have had him on our team for so long. We wish him all the very best for the future."
Gary Lucy to guest star in special episode!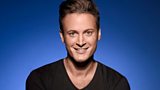 Gary Lucy (Eastenders, Hollyoaks) will guest star in a special episode of Casualty. Due to air later this year, the episode with feature Lucy playing a loveable rogue who exists very much on the wrong side of the law. Filming for the special episode recently took place in Cardiff.

Alex Walkinshaw discharges himself from Casualty - but gets admitted to Holby City!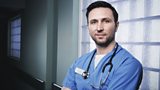 Alex Walkinshaw has announced that he will be leaving Casualty to join the cast of popular sister drama Holby City.

In a rare cross-over between the medical dramas, viewers will see Alex's cheeky chappy character, nurse Adrian 'Fletch' Fletcher, swap the emergency department (ED) for the wards of Holby City.
From the cobbles to the ED - Michelle Collins to guest star in Casualty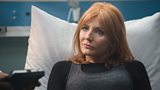 A new love interest is set to stir things up in the ED this summer as Michelle Collins joins as a guest lead in Casualty.
Starring as Samantha, viewers will meet Michelle's glamorous character in July after she's injured trying to help rescue a competitive father who suffers a heart attack, following a head to head race with his son.
His mates call him Lofty