Strictly Come Dancing
Celebrities take to the Strictly dance floor to perform a dazzling display of ballroom and latin routines.
They've finally danced in their pairs - see how our Celebrities stack up

The most glamorous show on TV has returned, and the Internet went wild for it

Exclusive! Find out which dances and songs each couple will be taking on this weekend

Gather friends, family and colleagues for your very own Strictly sweepstake

The first official pictures of the Strictly Come Dancing 2016 couples have landed!
Follow Strictly on Social Media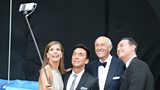 Join Strictly Come Dancing on our social media platforms to guarantee you get all the selfies and sequins first!

Strictly 2016 Playlist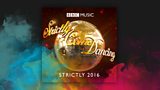 Relive every shake, shimmy and chasse with the BBC Music Playlist.