Actress Lesley Joseph and Anton Du Beke are the fifth couple to leave the competition
Strictly Come Dancing
Celebrities take to the Strictly dance floor to perform a dazzling display of ballroom and latin routines.
Retail never looked so good! Take a glimpse at this week's group number

We were missing a couple of faces, but the Strictly spirit kept on dancing!

As the steps get trickier watch our celebs try to stay on track
Follow Strictly on Social Media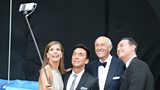 Join Strictly Come Dancing on our social media platforms to guarantee you get all the selfies and sequins first!

Strictly 2016 Playlist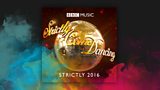 Relive every shake, shimmy and chasse with the BBC Music Playlist. 


Robo-dancers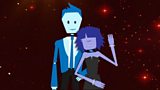 You get to play choreographer and make the Strictly robots dance - coding has never been so glamorous!