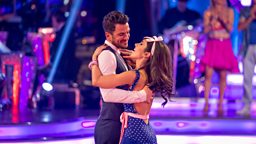 Find out how the remaining Strictly stars said goobye to Peter and Janette.
Strictly Come Dancing
Celebrities take to the Strictly dance floor to perform a dazzling display of ballroom and latin routines.
From missing shirts to dance floor congestion, what did we learn from Week Ten?

Which couples did well and who fell foul of the Quickstep-a-thon?

Which dance wasn't Len's cup of tea & who won the Quickstep-a-thon?

Find out how running a marathon compares to a Charleston and more in Helen's Q&A

Want to take to the floor like a Strictly Pro? Try our 360 degree view!
Follow Strictly on Social Media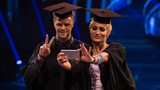 Join Strictly Come Dancing on our social media platforms to guarantee you get all the selfies and sequins first!


Get the Strictly playlist!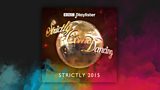 Love the music on Strictly? Hear the original versions of the music and re-live every shake, shimmy and step with our playlist.