Strictly Come Dancing
Celebrities take to the Strictly dance floor to perform a dazzling display of ballroom and latin routines.
We're 'all shook up' all over again as this week's songs & dances are revealed

Show your support for our 2014 Strictly pairs and comment on their team blog...
Follow Strictly on Social Media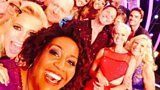 Join Strictly Come Dancing on our social media platforms to guarantee you get all the selfies and sequins first!


Strictly on BBC Playlister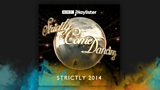 Follow our playlist to hear original versions of the songs from Strictly!