Help and Information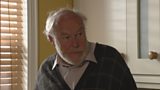 Everybody's talking about...
EastEnders Children in Need calendar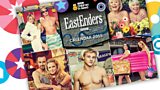 They've parted with their clothes - now it's up to you to part with your cash! See Walford's finest as you've never seen them before by grabbing this amazing item - all in aid of an amazing cause.
The calendar is available now from bbcchildreninneedshop.co.uk and Welcome Break stores across the UK. It costs £10.00, with a minimum of £5 donated to BBC Children in Need.
Script Peek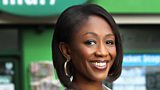 On TV: Wednesday 24th December

Patrick: I heard there's free mulled wine.
Denise: Then what are we waiting for?


Lucy's case file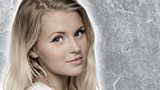 Evidence, timeline, media, witness information and suspect profiles.


Suspicious Spoilers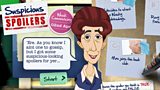 Can you pick out the real upcoming spoiler from a selection of wrong ones?