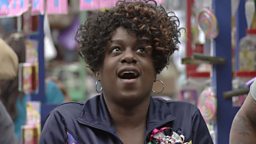 Kim's in for a shock from Vincent in Monday's episode!
Everybody's talking about...
Roxy and Dean caught in the act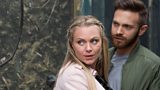 Help and Information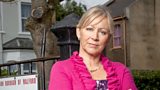 Weekly Quiz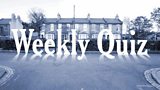 Do you think you're up to the challenge of answering ten tough questions about recent goings-on in Walford? If so, give our brand new quiz a go... It even works on mobiles!

Test your knowledge!
Script Peek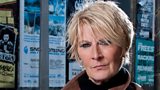 On TV: Thursday 3rd September

Shirley: Open up!
Tina: Can't see nothin'.
Shirley: she's in there, thievin' cow!