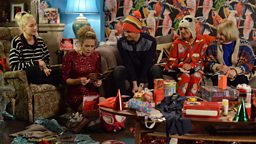 The truth will out on EastEnders, this Christmas on BBC One.
Relive iconic moments from the show's past 30 years with the stars on BBC iPlayer!
Everybody's talking about...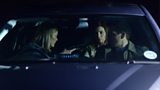 Merry Moons and Christmas Carters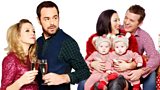 EastEnders Children in Need calendar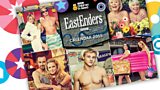 They've parted with their clothes - now it's up to you to part with your cash! See Walford's finest as you've never seen them before by grabbing this amazing item - all in aid of an amazing cause.
The calendar is available now from bbcchildreninneedshop.co.uk and Welcome Break stores across the UK. It costs £10.00, with a minimum of £5 donated to BBC Children in Need.
Script Peek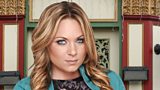 On TV: Tuesday 6th January

Roxy: Constantly telling me to eat isn't going to make me eat, it's just going to annoy me.
Lucy's case file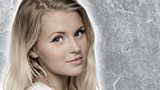 Evidence, timeline, media, witness information and suspect profiles.


Quote Me!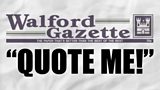 Help and Information