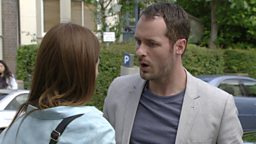 Is it a fair cop for Charlie as he's collared by Emma in Thursday's episode?
Everybody's talking about...
Are you following us on Instagram?
The Queen Vic Jukebox on BBC Playlister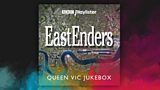 Ever wondered what track was playing in Walford's finest boozer? You can hear selected tracks from The Queen Vic's Jukebox in Spotify.
Help and Information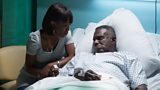 Script Peek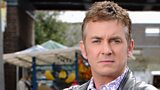 On TV: Monday 15th September

Kat: Alfie, we're going! If I'm not back by ten I've chucked you for a stripper!
Alfie: Yeah, right. I'm not that lucky, babe!