Cast and crew discuss the dramatic start to the New Year in Albert Square.

Jenni Regan tells us of the organisation's involvement in the storyline.
Everybody's talking about...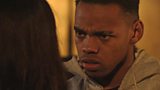 Jordan - back on The Square!
The EastEnders Writers Shadow Scheme
Soap Factory
Put your twist on the world of Walford by making your own digital story - now with an easier to use interface and Shabnam, Kush, Lee, Denise and Donna!
Launch Soap Factory
Script Peek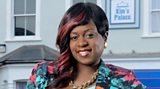 On TV: Friday 4th March
Kim: My phone still on the charger? Pearl's up there singing away I've gotta film it. Future diva y'know. 
Help and Information