BBC Fresh Profile: Max Steyger
Filmmaker Max Steyger explains what motivated him to make a documentary.
Max picked a subject for his documentary that he felt would appeal strongly to a student audience.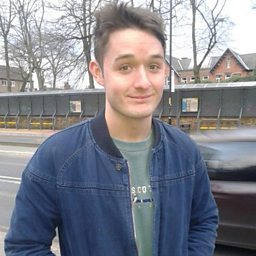 Why did you pick this subject for Fresh?
I was in my first year at the University of Manchester working for Fuse TV (the university's student TV station) when I heard about the Reclaim the Night march. Straight away, it seemed like a perfect subject for a documentary, particularly as safety for men and women on the streets would connect with the student audience.
What motivated you to make this film?
Reclaim the Night is a national march and has been around for decades. Last year, the university's Students Union completely re-branded the movement's image to appeal to both males and females across the city. It was this modern, youthful emphasis that motivated me to make a film to reflect its spirit and vibrancy.
What camera did you use to shoot your film?
One Canon 550D and two Canon XA10s were used in order to film multiple sections of the march.
Who/what inspires you?
People's stories and desires will always inspire me to make films. A documentary is a unique and powerful medium which gives someone a voice, a chance to be heard. I like to be part of that process.
What are your plans for the future?
For now, I will continue my role as Head of Documentaries at Fuse TV. In September, I will be working in a documentary distributor in Paris during my year abroad, and then going to university in Italy. When I finish my studies, I hope to find a career which combines my language skills and passion for television and the media.
What is the most important thing you have learned so far?
Documentaries need to be engaging and compelling. Getting the right combination of pace, style and content for the subject matter is crucial. Trying things out is the best way to learn new techniques of storytelling.