Power List 2018: Everything you need to know
What we're looking for
The Woman's Hour 2018 Power List will recognise the Top 40 most successful women having an impact on the music we're all listening to – whether that's on radio, vinyl or streaming services.
This won't be a list of who's sold the most records, or who's making the most money. We're seeking out women who are demonstrating power in the industry, innovators and ground-breakers supporting and championing the work of other women or changing the industry from within – making it more equal, diverse and creative and an even more exciting business to work in.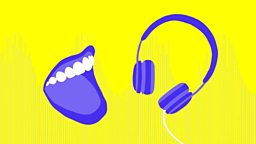 Meet the judges
These are the women, who after hours of debate, will decide who makes it onto the Power List 2018. Our Chair of Judges is BBC TV and Radio Presenter Tina Daheley. Joining her on the panel is: Music TV producer and columnist Jasmine Dotiwala; classical music writer and novelist Jessica Duchen; UK producer of the Year 2018 Catherine Marks; and BRIT award-winning singer, songwriter and musician Kate Nash. All will be revealed on Friday 28th September in a live programme from the BBC's Maida Vale studios.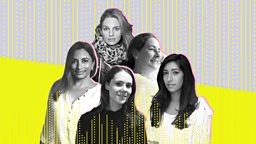 Who do you want on the list?
We want your recommendations for the top record producers you love, the songwriters whose lyrics you can't get out of your head, the classical composers breaking through, the grime artists making a difference and the festival organisers and record label executives you feel are shaping the world of music – and MORE! Get in touch and let us know the women you really feel should be celebrated on our list. Find us on twitter and instagram @bbcwomanshour and use #WHPowerList #Womeninmusic or you can email us womanshour.yourviews@bbc.co.uk
What's the gender balance in music?
As the momentum for movements like #MeToo and #TimesUp grows, the music world is reflecting on how it could improve its own gender diversity and equality. A 2017 BBC study found that 80% of festival headliners were male. So what change is happening? In February, 45 music festivals pledged to achieve a 50/50 gender balance by 2022. The commitment was drawn up by Keychange and the PRS Foundation, with the aim of creating a "better, more inclusive music industry for present and future generations". Some argue that equality in music, both on and off stage, will take time but Vanessa Reed, CEO of the PRS Foundation described the 2022 target as "ambitious but achievable".
Music is pretty far behind lots of other businesses and industries with gender equality

Suzy Klein, Radio 3

BBC Radio 3 Presenter, Suzy Klein believes: "Music is pretty far behind lots of other businesses and industries. I think less than half of people in the music business work in a place where there's any kind of equality drive, which is far lower than other sectors." She added: "I think progress has been happening but at a slightly Jurassic pace. Some of the things, like Marin Alsop conducting The Last Night of the Proms obviously helps. It shouldn't be a big deal…but for that to have only happened in the 21st century! Come on!"
BBC Radio 2 Presenter Jo Whiley believes we need to be doing more to educate young women about job opportunities within the industry. She thinks: "Education is where it should all start really, that message should be put out there straight away. If girls want to work in any different area of the music industry, they should be told which colleges to go to, to start really young and be tenacious." She is hopeful the Power List will achieve some change in this direction. She says: "I want my daughter to think she could head up a record label sometime or she could be a music producer in the studio. That's what I want young girls to aspire to, not just to be on Pop Idol."
The only girl in the band
We headed to BBC's Biggest Weekend in Swansea to speak to young women about their experiences in the industry. Ellie Rowsell is 25 years old and the lead singer of Wolf Alice, an alt-rock band from North London. She said when the band is on tour she won't come across another woman for days and admitted she simply "misses talking to other women". Lauren Mayberry is the only female member in Chvrches, a synth pop band from Glasgow. Lauren said she gets treated differently by journalists as the only woman in the group: "I used to get the 'girl in band' questions. When we spoke more about gender, we would get 'please justify why you're saying this and why you think this is a problem'. And now post #MeToo people are like 'well obviously you've been talking about this the whole time' and I'm like yeah and you've been gaslighting me!" Ellie feels she's been telling the truth about the reality for women in a male dominated industry for some time and nobody has wanted to listen.
Misogyny has been a brand strategy when it comes to female music artists

Jasmine Dotiwala, Power List Judge
Power List Judge Jasmine Dotiwala says the music industry is trying to improve but for many "misogyny has been a brand strategy when it comes to female music artists". The problem Jasmine says is that the gatekeeping roles with the power to change these dynamics are still often held by men.
What's forcing women out?
My label said we don't feel a pregnant stomach represents our brand

Earl, Singer-songwriter
We want to hear about the areas where women are succeeding and breaking through but also where they are not. What can be done to nurture female talent and how can those with power ensure creative women don't leave the industry? Singer-songwriter Kate Earl, aka Earl, said she was dropped when she chose to have a child: "My label said we don't feel a pregnant stomach represents our brand." She described how in a year and a half she went from being a chart topping artist to considering whether to sign up for benefits.
The music sisterhood
So how can we better support women in the industry? Mabel McVey is 22 years old, her stage name is Mabel. Her Mum is singer-songwriter Neneh Cherry and her Dad is music producer Cameron McVey. Now a successful singer herself, she says the best advice her parents gave her was: "Do not let the industry change you. The labels and management should only be the tools to help your dream become reality. You should never let somebody else's dream be forced on you and for some reason that seems to happen so much more with female artists." She says she's been influenced by women like Lauryn Hill and groups like Destiny's Child. She feels women supporting each other is the key to getting more successful female artists breaking through: "I would love to start some kind of safe space where females can collaborate, like a studio, where you can do what you want and experiment." She described it as a "liberating moment" when she realised another woman's success did not mean her downfall.
Power List Judge Catherine Marks says when she started her career, as a music producer, she would often find other women intimidating and the men more welcoming. She says: "I felt I had to change my behaviour in front of other women in higher positions". Thankfully, she thinks this situation is changing and women are celebrating other women more. We'll continue to investigate over the coming months what has caused these social and cultural changes.
The history of the Power List
In 2013, it launched with the 100 most powerful women in the UK. It looked at women working in traditional male power structures such as politics, the law and big business. Queen Elizabeth II came out top.
In 2014, it focused on ten 'Game Changers' with Baroness Doreen Lawrence in first place.
In 2015, the theme was 'The Power to Influence' with Scotland's First Minister Nicola Sturgeon heading the list.
In 2016, it featured seven women who've made the biggest impact on women's lives over the past seven decades. Former Prime Minister, Margaret Thatcher took the number one spot.
Keep following to see who will make history in 2018 and top the Woman's Hour Power List: Women in Music