FAQs
Got a burning question? Perhaps Smile5 can help out...
We hope the FAQs below will address any queries you may have.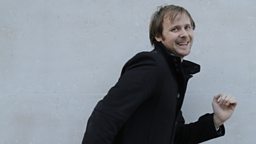 Familiar Airport Queues
The one for checking your bag in
The one for the metal detector
The one for customs
The one for a coffee
The one for the toilet in the airport
The one for buying a magazine
The one for the area where you get mad about how much you paid for a coffee and a magazine
The one for getting on the plane
The one for the toilet on the plane
We hope this has been helpful to you, but if you have a problem that has not been covered here, please go to an airport and wait in some queues.
More from The Headset Set