Welcome to BBC Arts Online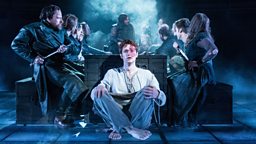 The James Plays at Edinburgh International Festival
BBC Arts Online draws together arts projects and coverage from across the BBC's services. We want to put the best of British art and culture at your fingertips.
Black Grace at the Edinburgh Fringe
In building the site we made a couple of big decisions. The first is to avoid breaking down the arts into genres on the front page. The site is live and topical, updating each day to showcase the most exciting events as and where they happen.
We're interested in the diversity of creativity, whatever form it takes, but we have a soft spot for artistic virtuosity, unique and opinionated insight, and of course good old-fashioned entertainment.
We want to capture great art across the UK. The site is based in Glasgow, but we work closely with BBC Arts teams and outside partners all over the country. And we have a particularly close relationship with The Space - Britain's newest commissioner of digital art.
We're not entirely blind to genres. At the top of the site you'll find 'Books at the BBC', 'Art and Artists' and 'Performance'. These are all areas where it felt particularly important to draw together what the BBC does across television, radio and online into one place, enhanced by treasures from the archive. Let us know other categories you might like to see.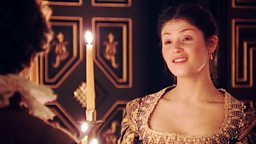 Gemma Arterton in The Duchess of Malfi
Most of all, we want BBC Arts to be an open space where artists and audiences can come together and share insight and views. We're a new service and working hard to develop this interactivity.
We want you to tweet or comment on the things you find here, submit questions to our live sessions with authors and artists, and let us know how you would like the site to evolve. And you can start by telling us what you think by emailing bbcarts@bbc.co.uk.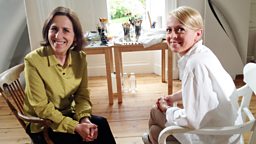 Kirsty Wark meets Alison Watt and the artists of GENERATION