Problems With Schoolwork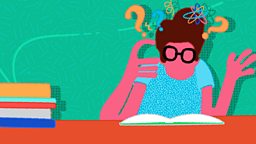 Having problems with your schoolwork? Don't panic, it happens to everyone. There are loads of ways to tackle the stress of study.
Getting one or two bad grades doesn't mean you'll fail completely
I'm doing really badly
Everyone has problems with schoolwork sometimes. Try to keep things in perspective - getting one or two bad grades doesn't mean you'll fail your GCSEs. Work out why it's happening and how you can fix it.
I'm really stressed out by homework
Homework and exams can seem never-ending and you need to find ways of managing your time effectively. Study somewhere quiet away from the TV and other distractions and make sure you don't leave it all to the last minute. Have a look at our Exam Stress factfile for more advice.
How can I motivate myself in subjects I hate?
If you hate a subject you'll probably never learn to love it. However, with a good range of qualifications you'll stand out from the crowd when you apply for jobs and college so it's worth doing your best in all your subjects.
There are lots of websites offering study support and you should ask your teachers for advice - they're there to help you learn.
I've got problems at home
If something at home or in your personal life is worrying you, it can distract you from your schoolwork. Talk about it to your family and friends or a teacher you trust. Alternatively, call ChildLine on 0800 11 11 - they won't judge you and won't tell anyone about your call.
If you've missed classes for any reason, talk to your teacher about what you can do to catch up.
But I still don't get it!
If you're still having difficulties, it's possible that you have Special Educational Needs. If you think you do, talk to your parents and school about being professionally assessed. Having a Special Educational Need won't stop you being successful - Richard Branson has dyslexia and Einstein was autistic.
BBC Advice factfiles are here to help young people with a broad range of issues. They're based on advice from medical professionals, government bodies, charities and other relevant groups. Follow the links for more advice from these organisations.