10 Wonderful Moments from the First Night of G in the Park
1. Greg's attempt at a press up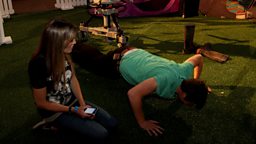 Under the instruction of those watching the live stream. He only managed five...
2. Shown up spectacularly by Charlie's headstand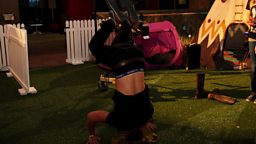 Guest Charlie shows Greg how it's done.
3. The 1975's appreciation of an underwear-clad Matt Edmondson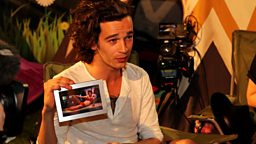 'Is that his real body?' asked Matty. 'I'll admit, I'm impressed'.
4. Greg getting his nails painted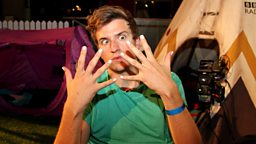 To somehow clash quite considerably with his t-shirt. Those wild eyes are also a worry.
5. Matty from The 1975 also getting his nails painted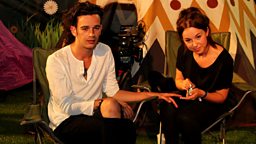 Not wanting to miss out, Matt lets guest Rachael give him a makeover. A tender moment by all accounts.
6. And then getting his hair plaited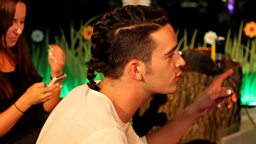 The dream of many across the land - to get their hands on that wonderful head of hair.
7. The return of the Kiesza dance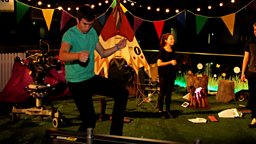 Greg pulls out his infamous 'moves' to Kiesza's Hideaway.
8. The human pyramid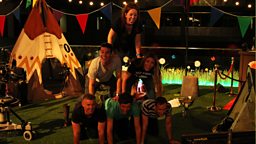 You've got some time, you've got some space, you're ignoring health and safety... a human pyramid is the obvious answer.
9. Greg's 'concentrating cameraman' face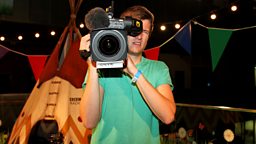 He gave it three minutes before deciding it was too heavy.
10. Greg's 'I don't want to get up and have a camera in my face' face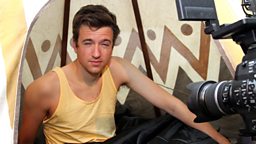 Rough night.