Sir David Attenborough introduces his BBC Four Collection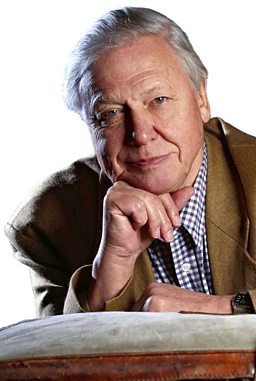 Sir David Attenborough
Sir David Attenborough's distinguished career in broadcasting spans over 60 years. He started in BBC radio's talks department in 1950 and made his first television appearance in Zoo Quest in 1954. After seven years as controller of BBC Two and then Director of Programmes, he returned to programme-making in 1973 with Eastwards with Attenborough. A defining series in his career has been the nine-part "Life" series, which began with Life on Earth and culminated in 2008 with Life in Cold Blood. Sir David's 60th year in broadcasting was celebrated in 2012 with a three part retrospective Attenborough: 60 Years in the Wild.
The earliest of the programmes in this archive was made in 1954. At that time, all television programmes in the country were produced by the BBC from two small studios in Alexandra Palace in the north of London. They were largely paid for by money from the BBC's radio license and the managers in Broadcasting House who dispensed it kept iron financial control on their upstart infant in north London. Why use film which cost money, they asked, when there were electronic studios to be used? So all television programmes were predominantly live. Animal programmes, accordingly, consisted of an expert from the London Zoo who brought animals from Regent's Park and exhibited them live in the studio, usually on a table covered by a doormat. He talked about them while they struggled to escape from the glare of the studio lights, occasionally wet down his front, bit him – or even escaped.
Zoology was not best served by such an approach and I, as a newly appointed producer, tried to think of a better way of doing so. Today, most exhibits in any responsible zoo are captive bred, but then it was not unusual for a zoo to despatch a collecting expedition to replenish its enclosures and even to try and bring back species that had never been exhibited alive by any zoo in the world.
London Zoo, I discovered, was about to do just such a thing. Jack Lester, the curator of reptiles there, was planning a collecting trip to West Africa. Here, I thought, was a chance to add another dimension to the standard zoo programme format. We could film sequences about an animal's natural environment and then show the animal concerned immediately before it made its appearance live in the studio on the statutory doormat. The financial authorities in Broadcasting House were persuaded. I invited a young cameraman Charles Lagus, who had just come from filming an expedition in the Himalayas, to join us and off we went.
It was just as well that we planned that the close-ups of animals would come from the studio sequences. The dense West African rainforests where we were working, unlike the open plains of East Africa, were dark places and the film available at that time - even though it was black and white - was so insensitive that we could scarcely film at all. We certainly could not do so using the long lenses necessary to get the close-ups of the animals we searched for.
On our return, Jack Lester came to the studios to present the first programme in a series of six. But then, after that one programme, he was taken seriously ill. I was instructed by my bosses to leave the control room, from which I had directed the television cameras, and take his place on the studio floor handling the animals. I had been present in Africa when the animals had been caught, they said, and I did at least have a degree in natural sciences. I did as I was told and continued to do so for the remainder of the series.
The electronic pictures at the time were on 405 lines and in black and white. The only way to record them was on film by, in effect, strapping a camera to the front of a television screen. Electronic recording was several years away. The resultant image however was so blurry it was scarcely worth re-transmitting. So recordings of studio programmes were seldom commissioned and, mercifully perhaps, the first Zoo Quest programmes were not among them.
The series as a whole, however, was regarded as sufficiently successful for the film sequences to be strung together to form one continuous film. It is that which is included here. Not surprisingly, bearing in mind its genesis, it is hardly remarkable for its shots of animals in the wild.
The success of the initial Zoo Quest, however, led to more such trips. Jack recovered sufficiently to lead a second, to Guyana, but there his illness recurred and he had to be flown home. I was now left with the job not only of directing the films but of catching the animals and acting as a zoo expert both in the field and the studio. I did that for several more series, two of which, Zoo Quest for a Dragon and Zoo Quest to Madagascar are also in this archive.
It was while we were on our way to Madagascar in 1961 that we got a message to stop in Nairobi and go up to the north of Kenya. There we were to make a film about a lioness called Elsa that had been reared in captivity but then returned to the wild. The book about her, written by Joy Adamson, was on the verge of becoming a worldwide publishing sensation. So, dutifully, off we went. But we were ill-equipped for the task ahead. I had one of the first portable tape recorders, a large machine the size of a satchel powered by half a dozen torch batteries. But there was no means of synchronising its recordings with the film in our 16mm camera. Thus it was not possible to simultaneously film and record George and Joy speaking to each other or to camera about their extraordinary relationship with the lioness. Limited though the film was, it was nonetheless the only professionally shot record of an animal who, in the feature film that was to make her world famous, was impersonated by several other tamed lionesses.
The electronic pictures at the time were on 405 lines and in black and white. The only way to record them was by strapping a camera to the front of a television screen...

Sir David Attenborough
Television by now had a substantial number of viewers and with the increased income from the television license fee, there was more money for programmes and for film. So it was possible for me on my trips to the tropics, which had now become an annual event, to reduce and eventually eliminate the studio sequences.
At the same time, I had become increasingly interested in the people I met on these journeys and when, in 1959, I was invited by two anthropologists working in the then remote Pacific island of Tonga to record a particularly sacred ceremony, I leapt at the chance. The ceremony, called a taumafa kava, was to be presided over by the Queen of Tonga, who had already endeared herself with the British public when she came to Britain to attend Queen Elizabeth's Coronation and had driven through the drizzling rain with the hood of her carriage valiantly kept down. Since we were going so far I also took the opportunity to film other rituals in the Western Pacific which had not then been filmed including one of the most dramatic, the land divers of Pentecost Island in Vanuatu. The journey produced a series called The People of Paradise. Human beings too dominated Zambezi, a series made when we journeyed down that river from source to mouth in 1965.
In that year, I accepted an administrative post in BBC television, as controller of BBC Two and had the job of introducing colour into the United Kingdom. I nonetheless managed to leave my desk to make an occasional film in order, or so I argued, to keep in practical touch with the technological changes. In 1967, one such project took me to Bali which then, before the advent of mass air travel, was still comparatively isolated from the western world. The island had no airfield and only one small and rather stuffy hotel in its capital. There I made the three films that are included here under the title The Miracle of Bali.
Sir David Attenborough, October 2012
BBC Four Collections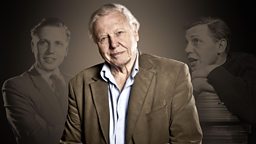 A collection of programmes showcasing the early work of Sir David Attenborough, available to watch now on BBC iPlayer.