Radio 4 Loves The Boss
There was a lot of excitement at Radio 4 HQ when we heard that Bruce Springsteen was going to be Kirsty Young's guest on Desert Island Discs. It didn't take long to hunt down fans amongst the Radio 4 family. We asked some of our presenters to tell us what their favourite Springsteen album is and to share some memories of why The Boss means so much to them. Altogether now - Bruuuuuuuce!
Brian Cox and Robin Ince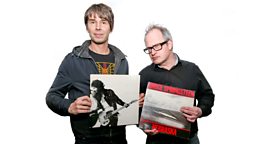 The Infinite Monkey Cage hosts Brian Cox and Robin Ince couldn't agree on which was the best Springsteen album. Brian went for Born to Run, whereas Robin is much more into Nebraska these days. Brian's favourite track? "Thunder Road. What a song!" And Robin had this to say about Nebraska: "When I first heard Bruce Springsteen I was so young and stupid I didn't notice the potency of melancholy and artistry in how he painted the lives and hopes of others. To be honest, I think the first time I heard his lyrics was when I saw Robin Williams do his "elmer fudd sings Bruce Springsteen" routine."
James Naughtie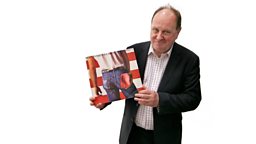 Adam Rutherford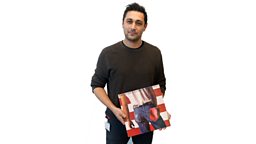 The most enthusiastic response definitely came from Inside Science presenter Adam Rutherford. In fact, it's pretty much all his vinyls the presenters are holding in these pictures. "Born in the USA would be my desert island album," he explains. "Just because it's so complete. Not a weak track on it. We danced the Dancing in the Dark dance at our wedding, and the line 'I'm sick of sitting 'round here trying to write this book' followed by 'You can't start a fire worrying about your little world falling apart', well, that got me through some dark times actually writing books. It's not just the rock, or the lyrics, or the protest songs, it just said something to me about growing up in a small town. We didn't have suicide machines, or giant Exxon signs or the Johnstown Company in Ipswich in the 80s, but the sentiment and the stories are the same wherever you are. He knew how I felt when I was teenager, and he knows how I feel now."
Mariella Frostrup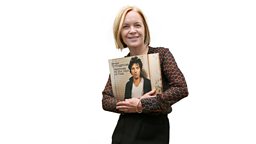 Open Book presenter Mariella Frostrup owes a lot to this album. "Darkness on the Edge of Town was the first Springsteen LP I owned," she tells us. "When I moved to London as a teenager a friend took me to Wembley to see him play. Up to then my only live music experience had been pub punk bands in Dublin and the energy, the soulfulness, the storytelling and pure genius of Big Bruce made me feel I'd been catapulted into a different universe. He's the only musician who truly captured the lie of the promised land of America, so it was a terrible irony when Born in the USA briefly made him a poster boy for the American dream."
Matthew Bannister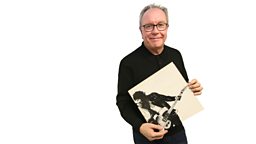 Matthew Bannister currently hosts the obituary programme Last Word on Radio 4 and Outlook on the World Service, but has had a long and varied career both in front of and behind the mic. He told us why Born to Run means so much to him. "In 1989 we were about to launch a new BBC radio station for London called GLR. Our slogan was 'music radio for grown ups' and we wanted to open the station with a song that made a strong statement of our commitment to quality rock music. The title track of the album 'Born to Run' seemed to send all the right signals - a rebellious attitude - and a powerful, uplifting sound. So live on TV and radio, the DJ Johnnie Walker dropped the needle on the vinyl, played one of our new jingles and faded up those exhilarating opening chords. When I remember that moment, the hairs still stand up on the back of my neck. And I suppose you could say that GLR was "Born to Run" - it lasted for over ten years and launched the careers of some of British radio's best known names, including Chris Evans, Danny Baker and Chris Morris, to name but a few."
Corrie Corfield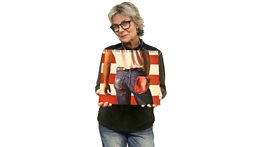 Nostalgia is at the heart of continuity announcer and newsreader Corrie Corfield's choice. "Born In The USA will always transport me back to 1985 and a house share in Clapham," she explains. "I was 24 and it was a time of seemingly endless parties, endless laughter and endless Bruce. There was a window seat in the sitting room which made a perfect "stage" for one flatmate to show off his tennis racket "guitar" skills and uncanny impression of The Boss. Another friend always insisted on calling him "Loose Windscreen" and changing the lyrics "Born In The USA" to "Born On A Tuesday". I'm not sure why. Sorry, Bruce, but we thought it was hilarious and if I listen to the album now over 30 years later it still makes me smile."