BBC Music Day 2018 Ambassadors
BBC Music Day 2018 featured an exciting line-up of Ambassadors, with each taking part in an unusual performance to celebrate the events and activity across the UK.
Gary Lightbody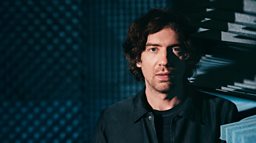 Music changed my life. Music has been both my passion and my job. It's the most powerful international language. It can break you and mend you sometimes in the span of a single song.
Snow Patrol frontman, Gary Lightbody, is a BBC Music Day 2018 Ambassador, focussing on our work with BBC Music Memories; the new website that uses music to support those with dementia.
Kylie Minogue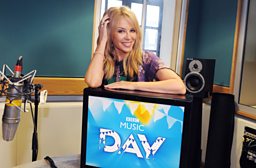 I truly believe in the power of music to bring joy and lift the soul.
Kylie recorded some very special music-related messages that raised a few smiles when they were played out at major Network Rail train stations on BBC Music Day.
Nile Rodgers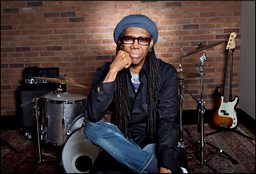 I'm equally humbled as thrilled to be a BBC Music Day Ambassador. Music is my livelihood and my pleasure. It can make me feel strong as an ox or weak in the knees. In my life, it's essential.
Record Producer, songwriter and guitarist Nile Rodgers returned as a BBC Music Day Ambassador for the second time, and put on some exciting performances for this year's event.
It is so important that we never lose sight of the importance of music. It is so powerful and has the unique ability to comfort and console us, raise our spirits and unite people from all walks of life by transcending any boundaries of communication or differences of opinion.
Dame Vera Lynn shared a special and poignant message for BBC Music Day 2018.
Lisa Stansfield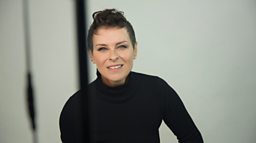 The power of music is a wonderful thing. It can make us happy, make us cry. It can make us forget and make us remember. Music is a part of everyone so let's celebrate it!
One of the UK's most successful female singers, Lisa Stansfield put on a special performance on the Manchester Tram, as well as providing platform announcements across the network.
Chelcee Grimes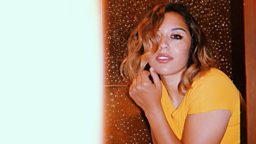 I'm so excited to be an Ambassador for BBC Music Day! Music really is the only cure at times - it's magic!
Singer songwriter, Chelcee Grimes, joins the BBC Music Day Ambassador line-up, and showcased her talents in a unique performance at a busking spot in London.
Wayne Ellington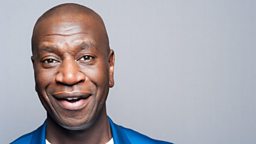 Music means fulfilment by bringing a great sense of joy, wonder, catching our attention and making us aware of our present being. Music allows us to connect with something deep inside our soul.
Singer, choir leader and vocal coach, Wayne Ellington, unleashed his silky vocal tones to help out with the Get Singing initiative for BBC Music Day 2018.
Gareth Malone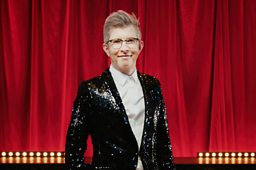 So much of my work and passion is to bring people together to make a difference to their lives through music, so I'm extremely honoured to be a BBC Music Day Ambassador.
The nation's favourite choirmaster will be hosting a brand new show, Gareth Malone's All Star Music Quiz, for BBC Two.
YolanDa Brown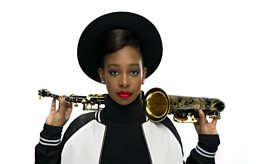 Music has the power to break down walls, to unite, to heal, spread love and it allows you to dream again.
YolanDa Brown is a multi award-winning saxophonist and made a special appearance for BBC Music Day, performing alongside 1,500 children in Portsmouth.
Blossoms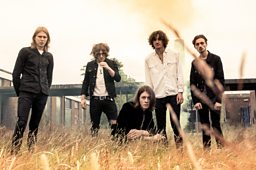 We loved being involved with BBC Music Day a couple of years back. Covering a version of Bangles 'Manic Monday' and hearing it on BBC radio stations was a real thrill. We're really chuffed to be involved again this year.
Indie-pop five-piece, Blossoms, return as BBC Music Day Ambassadors for the second time. The Stockport band gave a special performance at Manchester Piccadilly Station.
Gabrielle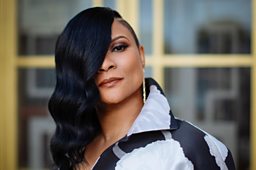 Music is so powerful. It means so much to people in many different ways. It can be celebratory, spiritual, emotional and even life-changing. Music can help tell stories, take you on journeys and help shape your life.
Singer-songwriter Gabrielle joins the BBC Music Day 2018 Ambassador list, and she gave a special performance at Kings Cross Station in London.
Carly Paoli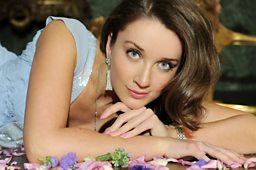 Every week the children in my junior school would come together to sing. Since then, making a connection to music and passing it onto an audience has been my passion. I hope that by becoming an Ambassador for BBC Music Day I can inspire other young artists to follow their dreams and discover the power of music.
BRIT nominated, classically trained soprano, Carly Paoli, made a number of special guest appearances as part of BBC Music Day 2018.