You, Me and the Big C: Our top 5 tips on fertility and family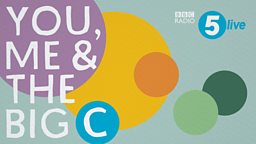 The women of the 'You, Me & the Big C' podcast are your BFF's, your sisters, daughters and mothers. They are you… but with dodgier cells and they're too busy living to worry about dying.
As well as their honest and raw podcast, which includes laughter along the way too, they will create a weekly top 5.
This week, the #YouMeBigC team discuss how cancer can affect your fertility, family and how best to approach those issues.
L-R: Rachael, Deborah and Lauren.
Here's a quick introduction (if you don't know the squad already):
R = Rachael Bland aka 'Big C, Little Me' – Well known to BBC Radio 5 live and BBC audiences as a news presenter. Rachael has been in continuous treatment for recurrent breast cancer for a year.
D = Deborah James aka 'Bowelbabe' – Stage 4 Bowel Cancer doesn't stop Deborah from getting to the party. This glamorous 35-year-old mum of two has even been known to drink champagne during chemo!
L = Lauren "Lolli" Mahon aka 'Girl vs Cancer' – Lolli was already a successful lifestyle blogger, so when cancer came calling at the age of 31, she styled it out by setting up a new community for young women with cancer.
1) Keep your options open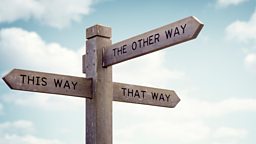 R: I think today they're going to have to be on fertility and family.

So where should we start with this one?
L: I think it would be good to say, don't rule it out.

I know that for most people when you're in that moment and you are like 'Hey you've got cancer. Hey do you want kids?'

Even for you Deb, you said, in that moment, it's very quick and you have to think on your feet.

I think in that point of cancer diagnosis it's really hard to think about a future that's not promised, but I would recommend you do.
Do think about a future, because you don't know what's going to happen.
Secure that future of your fertility, I would advise.
R: You never know what future Lauren's going to want.
L: Well she's going to have nine kids, so she's going to need a big car for a start!
2) Ask... And ask again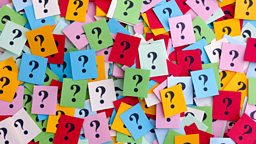 R: Don't be afraid to talk to your medical team about this.

They're not going to think ill of you because you're asking about babies when you just been diagnosed with cancer.

Make sure you get what's offered to everybody, because it's not always offered to you.

For my Zoladex, I had to ask my oncologist twice to have that, because she said I couldn't have it the first time and I asked again.

I said "I want it" and she gave it to me. So don't be afraid to ask about things like that and to research it and be...
L: The master of your fertility destiny. That's what you are.
R: Yeah - the master of your fertility destiny.
3) Do your research and be prepared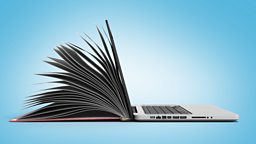 L: I think another thing is to bear in mind, is managing side effects.

Alongside your fertility treatment, whether chemo makes your hormones surge and if you are going through medical menopause, that has its own set of symptoms and side effects - which I'm yet to be introduced to.

I'm already doing a lot of research into things that will help me to manage those side effects.

So I think that's always a good tip. Just kind of pre-empt and manage that way.
R: Be ready for it.
How (or what) to tell the kids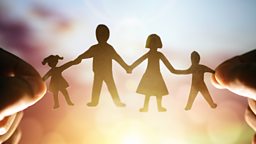 D: Moving on to family. I've got a couple of tips for family.

Firstly, kids are more resilient than maybe we give them credit for.

I'm going to say do what you feel is right for your family, in terms of how much you disclose to your children.

For me I've chosen to be very open with my children and that sits correctly within my family.

I'm not saying that's going to work for everybody, but don't let the kids fill in the missing gaps, because often they will go to the scariest picture.
R: Imagination can be a worse thing than reality sometimes.
5) Create special memories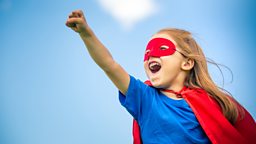 D: Y'know I got a bit emotional on today's podcast, and I think for me it's making memories today.

I've said this line before. Make memories today to last a lifetime.

If you're in a situation, like me, where you are up against some statistics, that looks like you're about to climb Mount Everest, then make the most of today guys.
Make memories today to last a lifetime."

Deborah
R: It's been an emotional one today, talking about the kids. Do remember you can contact us on social media. Across all forms of social media, you can use the hashtag #YouMeBigC.

Suggest future topics for us.

Things you'd like to hear us talk about and we'd love it if you could leave a review of the podcast as well, and help to spread the word about it and we'd really appreciate that.

Thank you so much, we'll be back next week. Bye.
L&D: Byeeee!
Download and subscribe to the podcast
The women of the 'You, Me & the Big C' podcast are your BFF's, your sisters, daughters and mothers. They are you… but with dodgier cells.
More from You, Me and the Big C
"I have the poo cancer... There's nothing pink about my cancer, it's just brown!" - Deborah James, aka Bowel Babe, talks about her stage four bowel cancer diagnosis with Rachael and Lauren.

"Does that feel normal to you?" - Lauren Mahon, aka Girl vs Cancer, initially put tiredness down to her lifestyle, but went to a walk-in centre to get checked out. She shares her breast cancer diagnosis story with Rachael and Deborah.

"I had this weird soreness... it wasn't even in my breast" - Rachael Bland, aka Big C, Little Me, talks waiting rooms and breast cancer diagnosis with Deborah and Lauren.

A candid look at cancer, with Rachael Bland, Deborah James and Lauren Mahon. It's the coolest club you never want to be a part of…