Arts & Crafts Handbook
Inspired by the programme? Would you like to find out more about how you could join the Handmade Revolution?
If you'd like to join the Handmade Revolution and try your hands at some crafts from the series, you can download our free 'how to guide' booklet. This will help you discover details about crafting in Britain, and how you can get started yourself.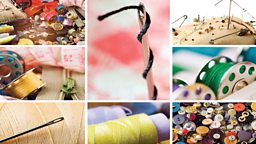 Download a copy here:
Note that Adobe Acrobat is required to open these documents.