BBC One - Comic Relief 2015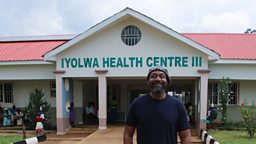 Thank you
Thank you so, so much. Your incredible support and generosity has helped to raise a staggering £95,059,764 so far!
The difference you make
The cash you raise makes an incredible difference, right here in the UK and across Africa. Find out more about the work that we do.
It's not too late to donate
You're about to do something really incredible. The money you donate really will make a huge difference.
Pay in the money you raised