Inside Out
Surprising real-life stories and investigations from your region in England.
There are 11 regional variations of the Inside Out TV programme. Please select your region from the list.
Inside Out is on air from Monday 12 January 2015 for its winter series.
Select your region's Inside Out programme
Andy Akinwolere presents investigations and current affairs stories from the West Midlands.

Toby Foster takes a closer look at current affairs stories from Yorkshire and Lincolnshire.
About Inside Out
Frequently asked questions about BBC Inside Out
Archive - 'Sleeping Beauty' syndrome
While many of us dream of a few extra hours' sleep due to the pressures of work and family, such an idea is the stuff of nightmares for one young woman.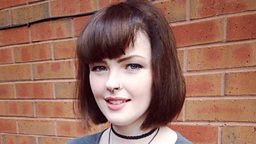 Read the full story and watch a video clip from BBC Inside Out North West.
Archive - London's property millionaires
BBC Inside Out meets the Londoners living their dreams after making millions from the sale of their properties following the 2014 property boom.