Inside Out
Surprising real-life stories and investigations from your region in England.
There are 11 regional variations of the Inside Out TV programme. Please select your region from the list.
Inside Out is on air from Monday 12 January 2015 for its winter series.
Select your region's Inside Out programme
Andy Akinwolere presents investigations and current affairs stories from the West Midlands.

Toby Foster takes a closer look at current affairs stories from Yorkshire and Lincolnshire.
Highlight: Underwater forest
Nature experts have discovered a remarkable submerged forest thousands of years old under the sea close to the Norfolk coast. BBC Inside Out's David Whiteley reveals exclusive underwater footage of the submerged forest which experts believe could date back more than 10,000 years.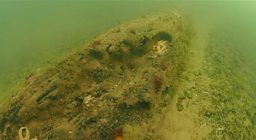 Watch the Inside Out East video feature
Highlight: War hero's pioneering brain treatment
Paratrooper Ben Parkinson was the most seriously injured British serviceman in Afghanistan to survive his wounds. Inside Out Yorkshire followed him as he embarked on pioneering treatment.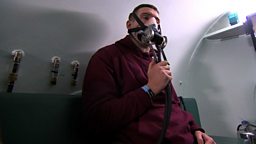 Read the Inside Out Yorkshire news feature
Highlight: Play Your PFI Cards Right
About Inside Out
Frequently asked questions about BBC Inside Out